Green Tractors Inc. has announced that effective April 11, 2022, Evergreen Farm & Garden, Located in Orono, Ont., will be joining the Green Tractors dealer network.
Evergreen Farm & Garden has been serving customers in Durham Region and surrounding areas since it was founded in 1989.  For over 30 years this store has been proud to serve a community that includes agricultural, commercial and residential customers and are dedicated to continue to bring the dealership's core values of quality, customer satisfaction and integrity to every customer interaction.
Green Tractors Orono will nicely round out our presence in Durham Region.
The Orono store will continue to offer all John Deere products as well as welcoming the Compact Construction Equipment line.
This expansion with Green Tractors, with 8 locations in Omemee, Port Perry, Earlton, Odessa, Kingston, Nobleton, Brampton and Milton further strengthens its position in the equipment market.  The combination of Green Tractors' strong presence in the agricultural, commercial and municipal markets along with Evergreen's rich community commitment and experience, the company sees the ability to provide better support through increased product and service specialization and larger parts and equipment inventories.
Green Tractors is a full-service John Deere dealership network, now with 9 locations across southern, central and eastern Ontario.   Green Tractors proudly offers the full portfolio of John Deere agricultural, commercial, worksite, residential and golf & turf equipment, as well as many other fine equipment lines to meet its clients' needs.   
For the latest news on dealer growth, including acquisitions, consolidations and new locations, visit our
Dealers on the Move feed
.
Dealers on the Move is brought to you by
Pinion.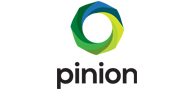 Get ready for growth! Take a deep dive into financials, project ahead, benchmark against the industry, and get tools to make sound decisions that strengthen your operations and position your dealership for long-term success.