RDO Equipment Co. has announced the acquisition of Washington-based equipment dealership Evergreen Implement. This adds stores in Coulee City, Moses Lake, Othello, Pasco, and Ritzville to RDO Equipment Co.'s existing network, which includes Pasco and Sunnyside in Washington.

While the addition of new locations and expanded solutions is a benefit to both Evergreen Implement and RDO Equipment Co. customers, the most significant advantages of the partnership lie in the longtime relationship, similar histories, and shared visions between the two companies.
Rich History
RDO Equipment Co. began with one man and a single equipment store in a small farming town, and throughout several years of strategic moves and capitalizing on opportunities, grew into the company it is today, serving customers in numerous industries at more than 80 locations. Evergreen Implement shares similar roots, starting from its early days as a single John Deere agriculture equipment store to its unique focus on customers, employees, partners, and the community.

Evergreen Implement was founded by Roger Thieme in 1966. Like many who grew up on a farm, Roger's career eventually brought him back to agriculture, when he began working for John Deere. Not long after being assigned a territory that included Othello, Wash., Thieme had a partnership opportunity to buy the John Deere dealership in town. Shortly after, Evergreen Implement was born. It began with that one store in Othello and five employees, focused on selling and supporting John Deere agriculture equipment.

Throughout the years, Evergreen Implement grew – in team members, locations, and solutions offered. 1989 saw the first expansion, with a new store in Moses Lake.

"We saw opportunity in Moses Lake for years prior to having a store there," Thieme said. At the time, John Deere was very careful about how dealers were expanding; the company didn't want any getting too big (RDO Equipment Co. had a similar experience during these years). But Thieme wanted to provide support for customers in that area so, "We started selling parts out of a small store, I think it was an old insurance building," he recalled, with a laugh. Then, about three years later, John Deere gave Evergreen Implement the go-ahead to add the store.

The number of stores doubled in 2004, with the additions of Coulee City and Ritzville locations. Both of those were, "Good locations and good opportunities for us to expand," Thieme said.

During these years of growth and success, Evergreen Implement was continuing to seek opportunities to diversify and expand in strategic ways. One of the biggest opportunities the company identified since the mid-80s: potatoes. Rich Mollette, Evergreen Implement CEO and 40-year employee, explained the energy behind the interest in adding equipment, parts, and service for potato growers.

"The customers we were serving primarily operated on a spring-planting to fall-harvest schedule so our business wasn't as busy in the late fall and winter months." Mollette continued to explain that this wasn't necessarily a bad thing, saying, "Our service shop stayed busy and we had years we were still profitable all 12 months," but the company wanted to better utilize all its resources and meet the needs of the large number of potato and row-crop growers in the Pasco area.

In 2005, after 20 years of learning the industry and customer, and working with suppliers, Evergreen Implement entered the potato equipment business with one store and one salesman. That store, located in Pasco, now has five dedicated employees serving the potato industry, and the complete Evergreen Implement company includes 85 team members across its 5 locations.

The past 10 years have brought more of the same – successful years mixed with the ebbs and flows of the agricultural economy. But throughout it all, even the ups-and-downs, Mollette says the team always remained strong, enduring the hard times and enjoying the great times.
A New Direction
This year, after more than 50 years in the dealership business, Thieme made a choice that would set the tone for the next 50, when he decided it was time to retire. Because of a longtime friendship with RDO Equipment Co. founder, Ron Offutt, and encouragement from John Deere, Thieme chose to partner with RDO Equipment Co. to transition his business. In addition, there were several, deeper factors that motivated Roger's decision to sell Evergreen Implement to RDO Equipment Co. One of the biggest: again, potatoes.

"Ron knows potatoes. No question about that," Thieme said. Ron grew up on a potato farm and spent his early years as a potato farmer, making him very comfortable with that key side of the business – the area of the business Thieme and his team put so much time and energy into launching and building in the Columbia Basin region. But perhaps more important than Ron's knowledge, Thieme knew RDO Equipment Co.'s values and philosophies were the same as his company's, something Mollette also recognized.

"We saw the pattern of respect. The way they treated customers mirrored how we treated ours, and we have several shared customers already. It was a relatively easy decision to make," Mollette said.

A final and leading factor came down to Evergreen Implement's greatest assets: employees. Mollette admits most were shocked by Thieme's decision to retire. However, he says RDO Equipment Co.'s decision to retain all staff members was a final, key piece of the partnership puzzle.

"Roger told Ron that this was his family and he wanted them treated right. Ron and the other RDO Equipment Co. Leadership team members involved in the process completely agreed and assured Roger all would retain a job," Mollette said.

Summing it up, Thieme felt the two companies, "followed the same practices, including high ethical standards, good customer treatment, good community treatment, and a love to build people."
Looking Ahead
The RDO Equipment Co. team is eager to bring on Evergreen Implement's staff and expertise. Ian Carey, Vice President at RDO Equipment Co., says he sees great potential to provide new opportunities to customers, from both an expanded territory and equipment offerings.

"The Evergreen team has a history of excellence in the Columbia Basin agricultural community, and we're excited to build on our knowledge with theirs and continue to serve customers," he said.

Keith Kreps, Executive Vice President at RDO Equipment Co., also feels the companies' similar values will ensure a smooth transition for employees and result in a better experience for all customers.

"Evergreen Implement has a rich history and culture that mirrors RDO Equipment Co. We have worked alongside their team for many years as we share mutual customers, and this acquisition is exciting because it brings our teams together as one, cohesive solutions provider."

All members of the teams, with the exception of one – while Thieme is the only Evergreen Implement employee not joining RDO Equipment Co., he'll be staying busy in the Othello community. He's currently working on a project to bring a state-of-the-art animal shelter to the city, both because the cause is important to him and because he's always looking for ways to invest in the community he has grown to love.

As a final note on his career, Thieme summed it up saying, "I'm very lucky in that I've made the right decisions that allowed me to spend my life doing what I wanted to do."

Evergreen Implement officially became part of RDO Equipment Co. on Feb. 23. Customers and community members can connect with RDO Equipment Co. and stay up-to-date on news and events by following on Facebook, Twitter, Instagram, and LinkedIn, as well as visiting www.rdoequipment.com.
For the latest news on dealer growth, including acquisitions, consolidations and new locations, visit our
Dealers on the Move feed
.
Dealers on the Move is brought to you by
Spader Business Management
.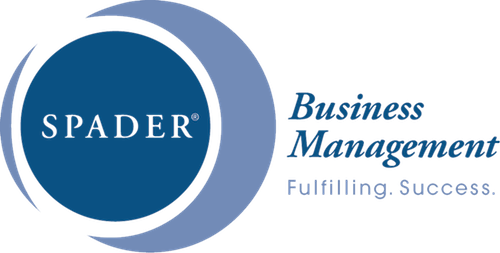 There's more to a successful year than setting a budget and selling inventory. How do you keep score and measure your progress? When do you know you have the right people in the right places? What can you do to use your Key Adjustment Zone to your advantage? To help you maximize your dealership's potential, turn to Spader Business Management where we have the right training, processes and guidance to make this year your very best.