Farm Equipment editors encounter a variety of articles, social media posts, podcasts and videos that offer a unique look at various aspects of our great farm machinery industry. Here is our favorite content from the past week from across the web. "Best of the Web This Week" is brought to you by CLEANFIX. 
---
---
A Shortline Dealer Talkin' Sh- -
No, not what you think it is … It's called "Talking Shed" and it's another of our favorite YouTube series, from our friend & shortline equipment dealer Adam Fennig of Ohio's Fennig Equipment. All of Adam's videos are great, but this one illustrates what hardworking dealers are doing to take their product knowledge to the video-sphere to gain growers' confidence — and their purchases. This video on row cleaners got 1,200 views in its first 24 hours alone.
---
Tech 'Em Up When You Can't Trade Them Up!
With equipment supply scarce, this "Tech Talk" from Intelligent Ag (a 2022 Precision Farming Dealer Summit title sponsor) shows 2 systems you can promote to your farm customers and get them fully "teched-up" with their existing air seeders and sprayers for better-than-new results. In this informative video with Russ Drenth, dealers learn about acoustical control and also how a soybean producer realized the ROI on the purchase in just 1 spraying season...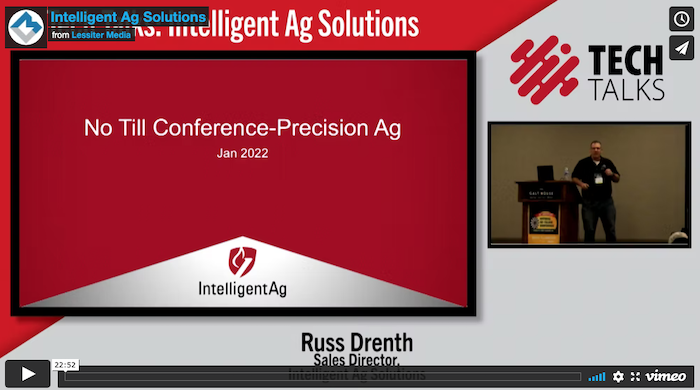 ---
Pattison Ag's Humboldt Location Build Update
Pattison Ag shared this video footage on LinkedIn of the progress being made on their new Humboldt, Sask.,  location. They now  have an enclosed showroom and overhead doors are in place. "Our build is making great progress and moving quickly! We are very excited to see what the next few weeks bring and look forward to the future of Pattison Ag in the Humboldt area," they say.
---
Autonomy Package — Want Fries (or a Chisel Plow) With That?
The advanced engineering of John Deere's 8R autonomous tractor is awe-inspiring. But the chisel plow package requirement? Well … But then again, with no-till and strip-till gaining favor among profit-minded growers, maybe the "package deal" requirement of a chisel plow with the high-tech tractor is "genius" on the part of Big Green. From No-Till Farmer's latest blog.
---
Nashville Bar Shows Deere Love
Former dealer Chad Colby (@TheChadColby) tweeted pictures from country star Jason Aldean's (@Jason_Aldean) bar in Nashville, Tenn., of a bar built around a Deere tractor. Aldean took "Big Green Tractor" to the top of the charts in 2009. The track was co-written by Jim Collins and Davis Lee Murphy and produced by Aldean's longtime collaborator, Michael Knox.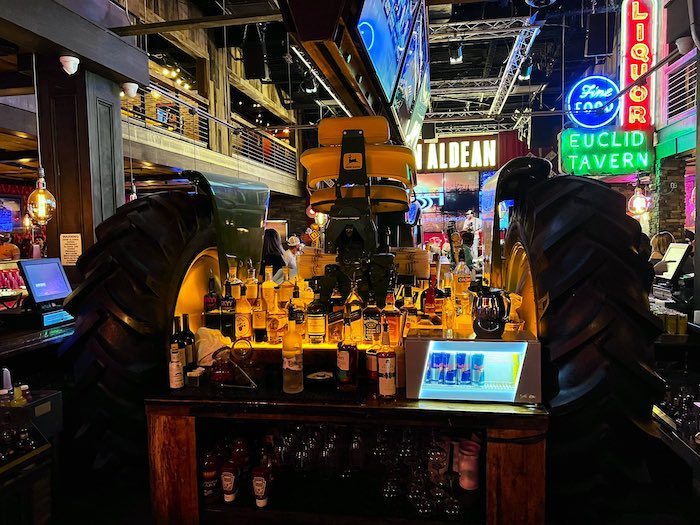 ---
Is there something you want to share in "This Week"? Send us an email.
---
Best of the Web This Week is brought to you by CLEANFIX.
Proven in the most demanding of ag conditions, CLEANFIX reversible fans provide the most efficient diesel engine cooling and radiator cleaning available. The multi-patented reversing fan technology maintains machine cooling as needed and, when required, provides the strongest blowout of dust and debris -- without halting or slowing operations.

Click here to view past "Best of the Web This Week" updates.