Farm Equipment editors encounter a variety of articles, social media posts, podcasts and videos that offer a unique look at various aspects of our great farm machinery industry. Here is our favorite content from the past week from across the web. "Best of the Web This Week" is brought to you by CLEANFIX. 
---
---
60 years ago this spring, Harry Young, Jr. seeded the first commercial no-till plot in Kentucky. The bold experiment set off an ag revolution worldwide. In this history-making presentation video from the 2022 National No-Tillage Conference last month, son, John and grandsons Alex and Jeffrey share econometric details on the practice and how no-tillers can position themselves to farm more sustainably – and profitably -- in the future. Register FREE – today only –  to watch this and other sessions in the 2022 No-Till Conference Video Review.
---
A Group of 4th graders from Sioux Intermediate School spent time at AgriVision Equipment's Sioux Center, Iowa, store on Feb. 10. Store manager Matt Nice, gave the students a tour of the service department where they learned more about how technology is incorporated into modern farm equipment.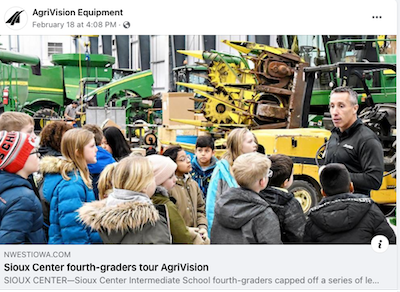 ---
Sunshine Quality Equipment has been selling tractors to Mardi Gras World for the annual parades since 1990. This short video shows how the organization that puts on the parade uses the equipment to bring the parade to life. 
---
In this Western Equipment Equipment Dealer Assn. (WEDA) 16-minute podcast Mike Kraemer interviews board member Kevin Pawlowski (Farmer's Equipment Group) on the dealer association unification plans before the WEDA vote takes place on Feb. 28.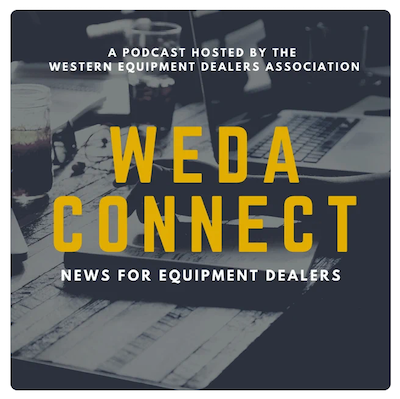 ---
John Deere dealer Hutson Inc. shared this video of their Super Bowl ad on LinkedIn this week. They used the ad to help recruit service technicians. 
---
Check out the new series for other interesting information found from around the web. Is there something you want to share in "This Week"? Send us an email.
---
Best of the Web This Week is brought to you by CLEANFIX.
Proven in the most demanding of ag conditions, CLEANFIX reversible fans provide the most efficient diesel engine cooling and radiator cleaning available. The multi-patented reversing fan technology maintains machine cooling as needed and, when required, provides the strongest blowout of dust and debris -- without halting or slowing operations.

Click here to view past "Best of the Web This Week" updates.