There are many behaviors that supervisors use that end up shooting themselves in the foot. In this webinar, Larry Cole, Ph.D. will review these 8 behaviors that he has seen working and evaluating dealer organizations. As Larry presents the content, he will be contrasting an elite leader/supervisor who strives to implement these 8 behaviors vs those who don't. Additionally, he offers suggestions on "why" supervisors engage in these destructive behaviors.
Leading by example — positive and negative
Humility vs egotistical
Participatory vs autocratic
Delegation/empowerment vs micromanagement
Accountability vs lack of accountability
Being kept informed vs not being kept informed
Mistakes equal learning vs punishing, berating the victim
Teamwork vs noncooperation
When: Dec. 21 at 2pm Central 
Click here to register for this free webinar event.
If you can't make the live event, be sure to register now and you'll receive a link to watch a replay at your convenience.
This webinar is brought to you by Farm Equipment and Western Equipment Dealers Association (WEDA).
Email Kim Schmidt at Farm Equipment with any questions about the webinar.
---
About the Speaker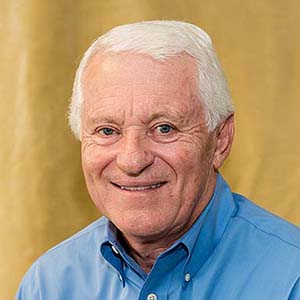 Larry Cole, Ph.D.
Founder, TeamMax®
After completing a Ph.D. in Psychology from the University of Oklahoma, Larry served on the faculty of Arkansas Tech University as a CEO of a Comprehensive Mental Health Center, and founded his consulting company, TeamMax®, in 1989. Since then, he has specialized in improving leadership effectiveness and teamwork while fostering the fact that frustration is your best friend. He created the TeamMax® Ad-vantage methodologies to measure behavior change in real time. Larry has authored 10 books and hundreds of articles appearing in professional and trade magazines. He has worked with a variety of industries including the agri-business market during the last 10 years.