Success is never simple. The ability to overcome adversity, adapt to change and innovate out of necessity are cornerstones of every dealership recognized by Precision Farming Dealer's Most Valuable Dealership program.
But success also isn't stagnant. What defined a dealership's precision farming progress 1, 3 or 5 years ago likely differs from its vision today and certainly for the future. Adapting to customer appetites and adoption trends, internal employee turnover and picking the right product innovations to expand into are all decisions even the best dealers have had to wrestle with in recent years.
During a moderated panel at the 2021 Precision Farming Dealer Summit, 3 management level dealers chronicle their path to progress — along with how they overcame the setbacks — that have defined their precision business since being recognized as most valuable dealers.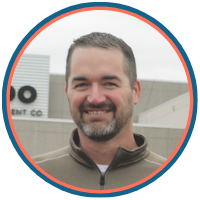 Joel Kaczynski, product specialist manger, RDO Equipment, Moorhead, Minn., (2020 Most Valuable Dealership, 2005, 2009, 2010 Farm Equipment Dealership of the Year). With more than 20 years in precision farming and agronomy, including the last 16 with RDO Equipment, Kaczynski has drawn on his diverse experience to help launch and develop the dealership's information management service offerings throughout its 35 ag locations. Since 2017, the dealership has grown its ag technology service sales by 80% and averaged more than $5.5 million in precision ag component sales during the last 6 years.
While facing the same recent economic challenges as the majority of equipment dealers — large and small — RDO has worked to creatively maneuver through the downturn. This includes expanding on precision problem-solving solutions as a larger source of recurring revenue and increasing customer engagement efforts to meets the need of a diverse customer base.
"We have 30 people on our precision team and our focus is on being diverse and leveraging each other's expertise to service our customers, but also to avoid getting burned out," says Kaczynski, "We take a centralized approach to managing the team, which is essential to cover the diversity we see from corn and soybeans in Minnesota, down to strawberries and lettuce in California."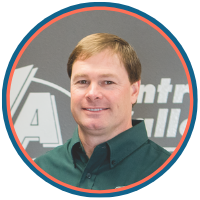 Glen Franzluebbers, director of professional ag services, Central Valley Ag, York, Neb. (2018 Most Valuable Dealership): Strategic vision is an essential part of   Franzluebbers' role as director of professional ag services, a position he's held since 1994. Overseeing the 11,500-member farm cooperative's precision business growth from its infancy, the organization now has a 21-member precision farming team along with a separate team of agronomists, crop consultants and equipment technicians.
Though proportionately a small portion of its overall revenue, the co-op's agronomy business has been the foundation for overall growth, especially on the service side. About 75% of CVA's total precision revenue comes from service, which is a separate division within the company's agronomy division that accounts for about 25% of the co-op's overall $1.4 billion in average annual revenue.
"Over the last several years we've have been improving our product and service offerings and developing more specialized positions," says Franzluebbers. "But it's a collaborative effort within the entire operation. Everybody is focused down the same path and aware of the importance of ag technology to our customers operations."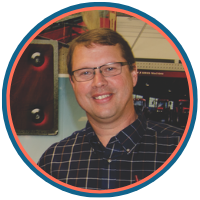 Scott Hoober, co-owner, Hoober Inc., Intercourse, Pa. (2016 Most Valuable Dealership): Accepting precision farming as a necessary evil is an approach that some farm equipment dealers take to justify their investment in a business they perceive to be only a complement to machinery sales. This may be a safe and sometimes even practical strategy, depending on the dealership. But without risk, there is diminished opportunity for a sustainable reward.
During the last decade-plus, Hoober Inc. has established, expanded and evolved its precision farming business into a profitable part of its 9-store dealership network. About 7% of the dealership's $190 million in 2019 annual sales came from service and support of farm equipment. But on the precision side, nearly 20% of revenue comes from service and support of technology.
"When dealing with technology as fast as it's evolving, if we box it up too much, we're going to lose opportunities," says Hoober, who spent the last 10 years on the Case IH North American Dealer Advisory Board. "Sometimes, to generate revenue, we need to be on that cutting edge, always moving, knowing what's going on. I encourage that out of the box thinking, but it takes real talent to accomplish it."
Co-located with the 29th Annual National No-Tillage Conference, the 2021 Summit will be held Jan. 11-12 and features a diverse learning program of general sessions, panel presentations and roundtable conversations.
Among the Title Sponsors making the learning and networking opportunities possible for dealers are Ag Express Electronics, DigiFarm VBN, Laforge Systems and Yetter Farm Equipment.
Take advantage of early bird registration of just $499 ($100 off the full rate) until Oct. 14, 2020. For more information and to register for the Summit click here.