According to a report from the Daily Memphian, the Kubota dealer has plans for a 30,000 square foot, $3 million facility on a 60 acre plot outside Memphis, Tenn.
This new location will join the dealer's 4 other stores in Union City, Tenn., Dyersburg, Tenn., Savannah, Tenn., and Mayfield, Ky.
Click here for the full report.
For the latest news on dealer growth, including acquisitions, consolidations and new locations, visit our
Dealers on the Move feed
.
Dealers on the Move is brought to you by
Pinion.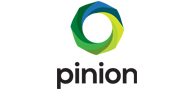 Get ready for growth! Take a deep dive into financials, project ahead, benchmark against the industry, and get tools to make sound decisions that strengthen your operations and position your dealership for long-term success.