The following article is based on Don Van Houweling's presentation at the 2019 Dealership Minds Summit. To watch the presentation, click here.
Editor's Note: Don Van Houweling, Owner of Van Wall Equipment was part of 3-dealer panel on sales strategy at the 2019 Dealership Minds Summit. Here's an excerpt of what Van Houweling shared with dealership executives and corporate directors about his company (Farm Equipment Dealership of the Year Alumni Group), in his own words.
There is no secret sauce to success that will work for every dealership, every time. Each dealership is unique and operates in a distinctive geography with different customers who each have their own individual needs, goals and business objectives. At Van Wall, we have found a formula that works best for us, and one that I think is scalable and work at any level. 
Building a Foundation
It's critical you define your target. Let's assume you've only got one or two stores and you've only got one or two counties. You still need to define your target. What is the opportunity that's in your area of responsibility (AOR)? How many dollars are really available? 
What's good is that your manufacturer typically can tell you that. That's public knowledge, and the Farm Equipment folks report on it, so we pretty much know in every one of our counties how much business is being done; we know the opportunity. That's important because when you bring somebody onto your team, you've got to make sure you've given them an AOR that allows them to be successful.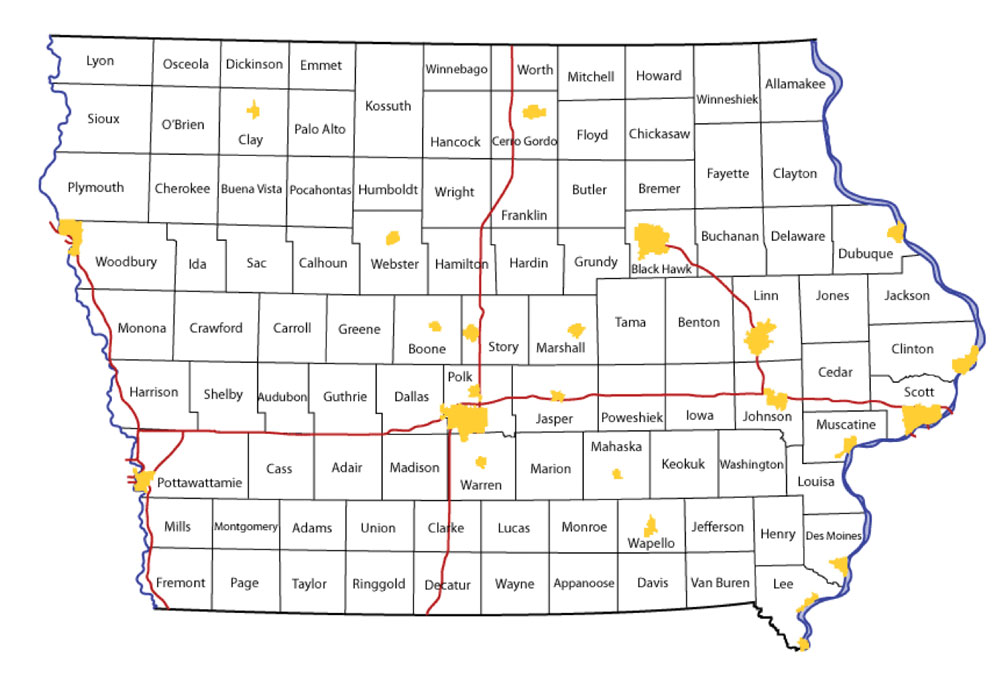 "You've got to define your target, define the volume/margin goal per territory, and make sure the geography matches the volume and margin opportunity," says Don Van Houweling of Van Wall Equipment. Van Wall has 26 locations across 32 counties, but the systems he uses for sales strategy is scalable at any level, he says.
You've got to be honest with yourself about your market share goal. Are you going to be at 35% or are you going to be a 65%? What's the goal? What's a reasonable opportunity for a person that's selling for you in that area? You need to define those dollars. 
Once you do that, then you also have to say to yourself, "OK, what's a reasonable margin that we feel that we can acquire if we do X amount of business?" Is it 5%? Is it 7% depending on product? If you're heavy on the consumer products area, is it 11%? It's important to make sure we have that platform to start with that allows a good salesperson to be financially successful. 
Depending on your size, you may only define one territory, or you may define 30 -- but you must define those territories. You're more efficient if you define your territories geographically as much as possible. There are situations where a salesman has a relationship with somebody in an adjacent county and that's fine; you're always going to have some of that. 
To watch video of Van Wall Equipment's Don Van Houweling on sales strategy (along with Shawn Skaggs, Livingston Machinery and Ron Ritchie, Ritchie Implement), visit www.Farm-Equipment.com/dms19-strategy, courtesy of DeLaval.
But to a greater extent, define territories in a geography that matches the volume and margin opportunity that's needed. We must get the foundation right if we're going to have a successful model long-term. 
Right Management 
You also need the right management. There are various ways to do this, but I believe it's important to have a true sales manager. I'm not talking about a sales administrator. The sales manager is the one to coach and help his sales team one-on-one with the customer, adding volume, margin and team success. The job is to be with the salespeople and to coach them on ways that help them do their job better. There's a critical differentiation of the role. Don't let your sales manager become a sales administrator. 
---
"I challenge my TMs to make sure they're always talking to their customers about ideas ... and making sure that customers have something to think about as they go through their crop cycle…"
– Don Van Houweling, Van Wall Equipment
---
We determined that used equipment is such a critical component that we needed a used equipment sales manager. We needed somebody that absolutely knows that business, knows the people who are involved in that business, understands the import/export opportunities, all of that. We needed somebody who would say "That is my responsibility." We've also determined that it's critical that we value used equipment that is being correctly appraised. We use the equipment evaluator process. But we have two full-time people who do nothing but say, "This is the value that Van Wall is using for this piece of equipment." That doesn't change — never.
We get rid of all that drama, the suspense and all that individuality from it. "That's a number." Our sales management team, the used equipment folks and the sales manager all understand. There's the number we're going to work with, and any other margin opportunity must be created some other way. 
Then we have the territory managers. Our organization has 42 TMs and they have various responsibilities depending on the size of their footprint. You may have an altogether different number, even 1 or 5, but it doesn't matter. 
In addition, we have precision specialists who work hand-in-hand with our sales team because it's become such a critical part of our business to make sure that we're dealing with all the precision opportunities that go with the equipment. We have 14 precision specialists that work with 42 territory managers, so they may have 2-3 that they work with. But those two people work in tandem. We believe that bringing the precision solution to the customer — using our equipment — is critical to our success, so we put a lot of emphasis there. 
You can scale this any way you want. But these pieces are important. 
Setting Execution Guidelines
How do you define the execution for those people? We use a CRM tool called "Handle" that can talk directly with our John Deere database. Our CRM tool can talk directly to our inventory. We can use iPads, laptops and smartphones to do all of the communication through that system. We make a point of segmenting our customer base so that we understand the amount of focus we should place on any group of customers or any one or two customers in that CRM base. 
You might ask, "What's a reasonable number of customers?" Maybe it's 10, maybe it's 15 A customers, maybe it's 75 B customers, maybe it's 100 plus C customers. Every one of those account groups has a CRM definition in terms of how often — and how — we communicate with those individuals. There's a plan for every customer that's loaded into the CRM tool. That's what I call "setting the CRM guidelines." What are the calls? What is the expectation of that territory manager relative to his CRM customer base? 
One thing that's important to always remember is nobody in this room that can buy anything unless they know the price. You can get online, but you won't buy it on Amazon until you know the price; you just won't do it. You can't buy a car that way. You must know a price. 
I challenge my TMs to make sure they're always talking to their customers about ideas. When the TMs give them ideas, they give them an idea of what they would be spending. 
Talk to a customer about trading combines in July or August. When he gets out there and that crop and yields are good ... maybe he's sitting in that combine saying, "You know? Maybe this is the year." He's got it in his mind — he might even have that piece of paper. "He's thinking 'Maybe I can float that thing. Maybe we can do something." 
What I'm saying is make sure that your customers have something to think about as they go through their crop cycle. 
We believe in open book selling and sharing how we're doing. Are we successful? Who are the top 10? Who are the 10 that are struggling? Twice a month, we share everybody's success and failures openly at our sales get-togethers. We spend about 3 hours as a team talking about those things. But I don't make a big deal of it. We have the best of the best and the top people get rewarded. I just put it out there. I let them think about it as they wish. But it seems to me that people like to perform above-average and the peer-to-peer opportunity is one of the ways to drive that level of performance.
We also have open book financial success that we share. If you don't give people an opportunity to understand how they're performing relative to the mean, it's hard for me to think that they're going to be able to drive their own performance. 
Getting 'Buy-in' On CRM Programs
Implementing a CRM program is a very challenging transition, particularly for those folks that haven't had one, so your older staff. At each sales meeting, we share the activity that each person has exhibited in the CRM tool and we have expectations and goals every 2 weeks. Peer pressure would suggest that you don't want to be below the median and not using your CRM tool. That probably doesn't end up being a good result.
We continue to talk about that, and then focusing on the number of quotes that show up in the CRM. You can say, "Well, it was a sales call, but what did you do?" Well, a quote is a quote, so we emphasize making sure that they've given the desired number of quotes over that 2-week period based on the goals that we've set for them.
You must be patient, and you must do it again and again and again. It's got to be first on mind. Because the system doesn't work without the CRM tool working. 
Tactical Strategies
Tactical strategies are those specific about where we've got low market share, how we're going to go after it, and how we're going to apply funds to that area. We've got specific market share product opportunities. Let's say maybe we haven't been doing a good job of selling mower conditioners in an area and we're going to focus on that. We've got conquest accounts. We've got a customer that we would like to see have green equipment who doesn't today. 
We have to focus on various used equipment opportunities as we go forward. You all know we might get too many combines, four-wheel drives or planters. You've got to focus on those things, and you've got to create some energy to make sure those things keep moving through the system. 
One of the big questions that everybody always asks is, how do you pay people? How do you find the success that you do? How do you drive this kind of performance, this kind of market share in these kind of margins?
There are a lot of ways to pay salespeople and I'm not sure what is best. We pay on the dollars difference, but it's within a range of expected margins. Our sales manager will suggest that this is the way it should look. We've got a 5% margin on this deal, we know what the used equipment is worth, there's no discussion over here. That's an approved sale, so go get it done. 
He might call back and say, "You know, I'm struggling with this thing. Can you help me a little bit?" Sure, that happens. But when you manage that way, paying on the difference works well. Because you always know there are times when the margin isn't going to be what you want, but you really want to close that deal, and there are extenuating circumstances and you have that flexibility — and the salesman can drive towards that performance. 
There are ways to pay on margin and maybe they work just as well. I don't think that's as critical as making sure that you have created the right foundation for each one of your TMs so that they can succeed. Then they have a team that's wrapped around them, that can support them and allow them to spend the majority of their time in the country with their customers. 
More Dealership Minds Summit coverage 
8 Factors for Cultivating & Promoting a Professional Culture of Excellence
Compensation Plans: A Tale of Two Dealerships
Van Wall Equipment's Formula for Clear Sales Strategy
No Sales Left Behind: Using Tech to Boost Your Sales Team
Ritchie: Create a Team of Solution Sellers
Feed Your Sales Team — A Presentation From Shawn Skaggs
The On-Farm Visit: How to Get the Most from Client Face Time
Adding Specialized Product Lines Can Expand Your Customer Base
Getting the Salesforce Out of the Dealership & In Front of the Customer
Purchase Projections: Look Beyond the Sale
3 Ways to Get Your Aftermarket Team to Adopt a Sales Mentality