Herscher, Ill. — Stoller International held a ground-breaking ceremony Sept. 20 celebrating the beginning of construction for a new facility on the north edge of this Kankakee County community.
The 31,500 square foot facility will feature a showroom, offices, repair shop and parts department, as well as an onsite storage shed. Construction is slated to be completed in the spring of 2020.
The Stoller implement business has been in Herscher since 1993, when it purchased the Case IH dealership operated by the Hendrix family.
Stoller International also has central Illinois dealerships in Pontiac, Minonk, Streator and Ottawa.
For the latest news on dealer growth, including acquisitions, consolidations and new locations, visit our
Dealers on the Move feed
.
Dealers on the Move is brought to you by
Pinion.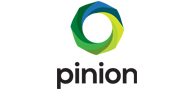 Get ready for growth! Take a deep dive into financials, project ahead, benchmark against the industry, and get tools to make sound decisions that strengthen your operations and position your dealership for long-term success.