Cervus Equipment broke ground on a new 28,000 square foot facility in Hanna on Sept. 19, reports the Hanna Herald. 
"This has been a long time coming," Director of Operations for Cervus in Western Canada Sheldon Gellner, told the paper .
He said years ago there were seven agriculture dealerships in Hanna, Alta., noting many have shut down or closed over the years. The building would eventually provide more services, a cold storage facility and a new level of efficiency and safety, Gellner said, and it would be Cervus's most energy efficient building to date.
The building is expected to be completed within 12-months, in late 2018.
You can read the full story here. 
For the latest news on dealer growth, including acquisitions, consolidations and new locations, visit our
Dealers on the Move feed
.
Dealers on the Move is brought to you by
Pinion.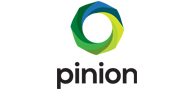 Get ready for growth! Take a deep dive into financials, project ahead, benchmark against the industry, and get tools to make sound decisions that strengthen your operations and position your dealership for long-term success.