SIOUX CENTER — AgriVision Equipment Group, a John Deere dealership group with 17 locations in Iowa, is expanding its footprint with a new facility in Sioux Center, Iowa.
The dealership has seen rapid growth since it came to the area in January 2018 after acquiring the Icon Ag locations in Doon, Ireton and LeMars.
"Looking at our 2020 projections, we're expecting to break $500 million in total sales for the first time as a company," said regional manager Dale Vatthauer to those attending the Sioux Center Chamber of Commerce's monthly meeting Wednesday, Jan. 8, reports the Sioux Center News.
Another example of that growth is that the Ireton location had about $10 million in business two years ago and now has just shy of $26 million.
"We doubled in sales without adding people and we're starting to feel the crunch," Vatthauer said.
The company, which announced its intentions to build in Sioux Center at the Sioux Center City Council's Nov. 4 meeting, is working with the city to purchase 15 acres of city-owned land located on North Highway 75 for the development of its new dealership. Before closing on this transaction in late February or early March, the city is drafting a development agreement that will outline the city's and developer's obligations as part of the project. Included in the final agreement will be requirements for the purchase of the property, high quality jobs grant, terms of a partial property tax exemption and terms of a loan for site development.
Construction is slated to begin this spring. Vatthauer said the shop will be sized to house 30 technicians to serve local customer needs and making it the company's largest facility. The state-of-the art facility will be equipped with overhead cranes, a large area for combine/forage harvester storage expanded parts inventory, wash bay and training facilities. Once established, the new location will employ 30-50 people, bringing new jobs to the area.
Despite flooding impacting 2 of its stores in southern Iowa, the company continues to look forward, including remodeling a former Shopko building in Onawa within the next few months to open a new facility. The company is also "taking a leap of faith" reopening its Hamburg location on the Iowa/Missouri border.
"We're going to persevere," Vatthauer said. "We're still trying to pick through the semi trailers of parts we had to load up but we want to serve our customers."
For the latest news on dealer growth, including acquisitions, consolidations and new locations, visit our
Dealers on the Move feed
.
Dealers on the Move is brought to you by
Pinion.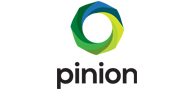 Get ready for growth! Take a deep dive into financials, project ahead, benchmark against the industry, and get tools to make sound decisions that strengthen your operations and position your dealership for long-term success.