AgriVision, a 17 store John Deere dealership, has proposed opening a new dealership in Sioux Center, Iowa.
AgriVision Equipment CEO Jeremy Ostrander shared the announcement at a Sioux Center city council meeting, asking to purchase 15 acres of city-owned land on which to build the dealership. It will serve customers in the agricultural, residential and construction markets.
AgriVision Equipment Group deals in ag, turf, commercial application and commercial worksite products, serving customers in Iowa, Missouri, South Dakota and Nebraska. Ostrander said the company is already seeking to add employees with the Sioux Center site in mind.
Agrivision's previous acquisition was in June of 2018, when they acquired Van Wall Equipment's Onawa, Iowa location.
For the latest news on dealer growth, including acquisitions, consolidations and new locations, visit our
Dealers on the Move feed
.
Dealers on the Move is brought to you by
Pinion.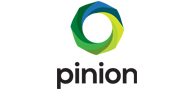 Get ready for growth! Take a deep dive into financials, project ahead, benchmark against the industry, and get tools to make sound decisions that strengthen your operations and position your dealership for long-term success.