John Deere dealer Greenway Equipment opened its newest location in Marked Tree, Ark. The ribbon cutting ceremony took place on Aug. 1 and included employees, customers and members of the community. 
"The relationship we have with this community is crucial for us," said CEO Marshall Stewart. "We focus on two things, ensuring a positive customer experience and running a sustainable business."
Greenway Equipment started in Newport, Ark. in 1988 and now has 28 locations throughout Arkansas and Missouri. In addition to offering John Deere products, it also carries Stihl and Honda. Greenway is also active in the community, supporting local charities as well as St. Jude's and the Arkansas Children's Hospital.
For the latest news on dealer growth, including acquisitions, consolidations and new locations, visit our
Dealers on the Move feed
.
Dealers on the Move is brought to you by
Pinion.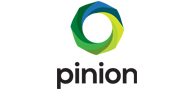 Get ready for growth! Take a deep dive into financials, project ahead, benchmark against the industry, and get tools to make sound decisions that strengthen your operations and position your dealership for long-term success.