Ziegler CAT is expanding its footprint in Willmar, Minn. with a new facility to serve its customers in the agricultural and construction markets.
Ziegler first opened in Willmar in 2015, with a rented 5,300 square foot parts and sales facility. In response to growing customer demand, Ziegler moved its operations to the former Willmar Farm Center in July of 2018. The new 52,000 square foot building will open for business in the spring of 2020. Ziegler hopes to eventually employ up to 25 people for this new venture.
The two-story facility will feature a retail showroom, a 25,000 square foot shop, warehouses, offices and a 7,800 square foot cold-storage building. The shops will include two bridge cranes, lube systems, a hose bench and a wash bay. The entire facility will be powered by a Caterpillar solar micro-grid.
"Willmar will be one of our flagship agricultural stores," said Andreas Hoeft, president of Ziegler CAT. "It will carry our full product line and improve our parts and service capabilities. It's an exciting time for Ziegler. Our dealership is growing and evolving, and we look forward to better serving both our customers and the Willmar community."
Ziegler CAT sells and services Cat construction equipment, generators, industrial engines, solar micro-grids, and equipment monitoring solutions; FENDT tractors and combines; Challenger and Massey Ferguson tractors and hay equipment; CLAAS combines, RoGators and TerraGators, Sunflower tillage equipment; and White Planters. Ziegler CAT has 27 locations and employs over 2,000 people in Minnesota, Iowa, Wisconsin, and Missouri. Ziegler celebrated its 100-year anniversary in 2014.

Related Content:
Ziegler CAT to Open Sales & Parts Facility in Willmar, Minn.
For the latest news on dealer growth, including acquisitions, consolidations and new locations, visit our
Dealers on the Move feed
.
Dealers on the Move is brought to you by
Pinion.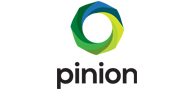 Get ready for growth! Take a deep dive into financials, project ahead, benchmark against the industry, and get tools to make sound decisions that strengthen your operations and position your dealership for long-term success.