On July 20, Ziegler CAT opened a brand-new facility to serve its agricultural and construction customers in the Willmar area.
Located at 4600 Highway 71 South in Willmar, the two-story facility features a retail showroom, a 25,000 square foot shop, warehouses, offices and a 7,800 square foot cold-storage building. The shops include two bridge cranes, lube systems, a hose bench and a wash bay. An on-site Cat solar array will provide clean, cost-effective, renewable electricity to the new facility.
The store carries the full line of Massey Ferguson tractors and hay equipment; Fendt and Challenger tractors; Claas, Fendt and Gleaner combines; RoGator and TerraGator application equipment; White Planters; Sunflower tillage equipment; Brandt grain-handling equipment; Geringhoff headers and Trail King trailers.
It will also carry the full line of Cat equipment – including skid steer loaders, wheel loaders and the Cat UTV – and a wide variety of rental equipment.
"Willmar is one of our flagship agricultural stores," said Andreas Hoeft, president. "We're proud to expand our presence in the Willmar area to better meet our customers' needs for parts and service and new, used, and rental equipment. We look forward to growing side by side with our customers and the entire Willmar community."
For the latest news on dealer growth, including acquisitions, consolidations and new locations, visit our
Dealers on the Move feed
.
Dealers on the Move is brought to you by
Pinion.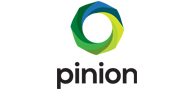 Get ready for growth! Take a deep dive into financials, project ahead, benchmark against the industry, and get tools to make sound decisions that strengthen your operations and position your dealership for long-term success.