---
Pictured Above: Tom and Tim Burenga testing a powered landscape rake on Tom's farm in southern Missouri. Over the years, much of their R&D has been done here because the rough, rocky ground creates faster wear on products than the soil in Illinois.
---

When Worksaver Inc. first entered the equipment business, its focus was much different than it is today. After building implements and attachments under its own brand and for farm and home stores, it abandoned the latter market, sacrificing 50% of its business to pursue a more lucrative niche. Today, its business model is unique, as many of its products go out of the plant bound for another company's dealer network. Half of Worksaver's volume supplies the John Deere Frontier line and other shortline companies. The other half is sold under the Worksaver name by dealers, supplied mostly through distributors.
Tom Burenga, helped start the company in 1980, his son Tim works with him today as vice president, having risen through the ranks at the factory to prepare for the future leadership role.
Starting Almost From Scratch
The origin of Worksaver goes back to 1979 when Tom Burenga, a veteran of manufacturing with FMC and Tractor Supply Co., was brought in to clean up an underperforming factory. He remembers those days, "Phil Sams operated the Wikomi Co. and asked me go to work for them and straighten it out. When I walked in the door we had machinery that was old, buildings that leaked like a sieve and quite a few bad employees, with drugs and alcohol a big part of the problem. Obviously the quality of the equipment had gone down. The widow of Jack Hinken, an original founder of the Wikomi Co., then foreclosed on us, so we formed this new company called Worksaver Inc. in April of 1980."
Tim & Tom Burenga
Tom eliminated the bad employees and immediately realized that improving the safety of the workplace needed to be the next priority.
"The accident rate was so bad the only insurance we could buy was through the state of Illinois, which was very expensive. I didn't do anything fancy, just put in basic work and safety rules and called a meeting and told everybody, 'We have a clean slate, but from now on here's what we go by.' Interestingly, we lowered the accident rate 96% that first year with just common sense stuff.
"Then we also worked to redesign some of our products," Tom continues. That was necessitated, in part, by the loss of a key employee. "There were basically no engineering drawings at that time. They made sample parts and hung them on a nail in the factory and sometimes there would be slight differences between them. Some of the nails had 4-5 parts, all the same part but with slight differences. There was a gentleman that ran the metal fabrication department and he knew which one of those was the master. I was there 3 months and the poor guy got sick and died. So I had an immediate challenge of going through all those parts and then making drawings and finding out which was the right one.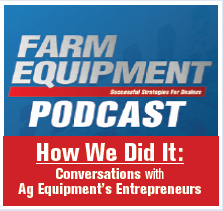 Listen to the full story of Worksaver in Tom and Tim Burenga's own words in the "How We Did It: Conversations with Ag Equipment's Entreprenuers" podcast series. Visit www.Farm-Equipment.com/Burenga.
"We had many things go wrong, but the worst of it was the ag economy," he says. So, he used his previous contacts to chart a way out. "I met a lot of people in 10 years with Tractor Supply and many of them had left and gone into the farm store business, so building for that market was one opportunity that I saw. We developed a lot of new equipment and adapted some of the old to the farm store market and that's what helped us stay alive."
Tom expected the turnaround of the company to take a couple of years, but that was optimistic. "With the farm economy being down and the other unknown problems, it took about 5 years before we got into a breakeven point and that was a very tough period. But, we started being able to buy used manufacturing equipment that was in better shape than what we had and became a little bit more productive. We built the farm store sales up to over 50% of our business.
"Our competitors were down south," Tom remembers, "and they paid a lower wage and could produce equipment for less cost than us. I knew we had to do something to change it. So in 1990 we started to modernize and add computer-operated equipment to become more productive. We had to work smarter by building more products per hour, per day. We've kept that philosophy and now have 5 welding robots, a laser operated cutting machine, plasma cutting machines, CNC operated lathes and machining centers, and a CNC operated press brake."
He says cashflow in the early days was tight. "I can tell you a couple Saturdays that we had to go to the post office and get the mail and hope there were enough checks there to cover what we had handed out the Friday before — that happened several times. In the early years the company was at breakeven — we'd make money the first 6 months and lose it the last 6 months but come out even. We were not manufacturing enough products in the last 6 months to cover overhead."
Again, Tom utilized his contacts to build volume. "There was an Iowa company, Central Tractor, and several of their people had been with Tractor Supply and I knew them. We went to them with a very sharp deal together to build rear blades — we're talking 10,000 blades. Part of the deal was you had to start shipping blades in September and you didn't get paid for them until January. I had to go to our suppliers and tell them about this opportunity and that I needed them to work with me and they all did. When January came, we got the check, paid everybody, and as a result, made money."
When an east coast financing company entered the picture and started buying farm stores, he says, the rosy picture changed. "What had previously been 5 separate customers for us — Central Tractor, Country General, of Grand Island, Neb., Big Bear from St. Cloud, Minn., Quality Stores of Muskegon, Mich., and Fisco, a small farm store group out of California — became one giant chain that was 35% of our business. The parent company immediately started pulling money out of the stores, then operated it on the supplier's money and demanded longer terms.
---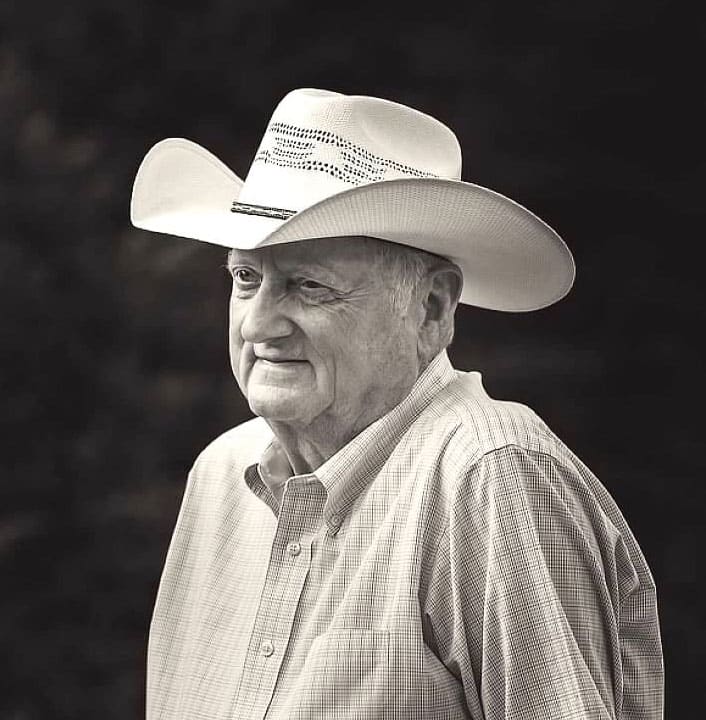 "We had many things go wrong, but the worst of it was the ag economy. I met a lot of people in 10 years with Tractor Supply and many of them had left and gone into the farm store business, so building for that market was one opportunity that I saw. We developed a lot of new equipment and adapted some of the old to the farm store market and that's what helped us stay alive..."
— Tom Burenga
---
"In May of 2001, they owed us about $1.2 million," Tom says, "and by calling their other suppliers, we found out if you stop shipping, they'd quit paying. We couldn't afford that so we 'played the game.' We kept shipping and then would call every week asking them for money. In October they went bankrupt, and anything that they had paid us 90 days prior was subject to being returned to them as preferential payment. We had to hire a bankruptcy attorney and we got a very expensive education in that line."
Deere Opportunity Arises
But, 2001 wasn't a total loss; it was that year that Tom's oldest son (also named Tom), who had been hired after college to work for John Deere, alerted his father that his employer was forming a new implement division and looking for a partner to supply equipment.
"We had several meetings with them," Tom says, "but were not successful at that time. Somebody higher up in Deere made the decision to give the business to another company. But that other company couldn't handle the volume, and in 2003 they were way behind in delivery. That's when Deere came back to us and asked us if we would still be willing to supply product."
Worksaver was originally contracted to build 8 products for Deere's Frontier division and Tom says that raised the bar for his company. "[Deere] is demanding, and we had to change a few of our processes, especially our painting and quality control, to meet their standards. We used those same improvements on our other products and then actively looked for other contract work. That led to agreements with Buhler in Canada, Woods, Alamo under the Bush Hog and Rhino brands, and CE Attachments, which is a division of Gehl. Our business, as of right now, is 50% Worksaver, 50% contract manufacturing."
By 2008, it became apparent that supplying farm stores was not going to remain profitable for Worksaver. Margins were slim or non-existent. The company elected to exit the farm store business in favor of doing more contract work and concentrating on products that distributors could sell. Tom says the decision was frightening at the time, "We were walking away from over 50% of our business." The decision turned out to be a good one. The company grew its own brand while also increasing the number of products supplied to Deere's Frontier line to 38 today.
Next Generation Returns
In the early 2000s, two important players were added to the Worksaver team. The first was Mike Kloster, a veteran of AGCO Corp. and Massey Ferguson, who was hired to be sales manager. The second was Tom's younger son Tim, who, after graduating college, took over the company's shipping department. Recently, the three purchased the company, and today the elder Burenga is CEO, Kloster is president and Tim Burenga is vice president. Like many children of fathers who were active in building farm equipment, the younger Burenga has a passion for manufacturing, and basically grew up at the factory.
Tim remembers his employment at Worksaver actually started at about the age of 7. "We had a little wheelbarrow and I'd walk down the street and pick trash out of the ditches. If a post needed painting I would do that. Later, I'd do lawn mowing and janitorial work. As I got older, Dad let me work with team leaders and shop supervisors and they taught me machining, welding and how to run CNC equipment. He was a strong believer in having us kids come from the bottom up and instilled in us to never ask anybody to do a job that we haven't done ourselves, which is a good thing to learn."
While Tim hadn't planned to return to the company immediately after college, when the shipping department job opened up right after graduation, he accepted. It was about the time the company was dealing with the farm store chain bankruptcy, and the loss of a big chunk of their business. But that wasn't the only adversity Tim remembers from his early days,
"To top it all off, our labor union went on strike. So fresh out of college I'm doing production work and working ungodly hours trying to get equipment out the door and service our customers," he says. "Luckily the labor dispute only lasted 3 weeks, but the ramifications of the customer going bankrupt took us 3 years to recover from. That was all a real quick wakeup that let me know I was in the 'real world' and had to make a go of it."
At the 2018 Christmas luncheon, Worksaver honored employees who had been with the company for 25 years or more. Three of the pictured employees were celebrating 40 years with the company.
Tim's trial by fire continued; "The early lean years were the most challenging for Dad. The other end of the spectrum affected me in 2004 when we exploded in growth and started doing a lot of contract manufacturing for other companies. That was my first year of taking over the purchasing responsibilities. In April of that year, raw material prices doubled in a 3 month period. I ran the company out of cash, and it took us about 45 days to get back in line. That was a very valuable lesson: don't run out of cash."
Tim has moved through the ranks as plant manager and also spent time in the company's sales department. Both areas can stretch a skill set because of the wide variety of products the company produces. He says Worksaver's portfolio includes almost any type of attachment for a 3-point, front end loader or skid steer.
"We offer land management tools, debris removal and material handling products such as pallet forks, grapple rakes, rotary brooms and snow removal products, including blades and pushers. We have fencing products, post drivers and post hole diggers. A line we just got into a few years ago was adapter brackets to change loader manufacturers' pin-on connection styles and convert them over to either skid steer or euro global quick attach.
"A lot of products that we've developed came out of necessity, whether it is at dad's farm or my farm," Tim says. "We'll see something that we can invent or make better and that's one of the avenues to get ideas from." In fact one of the first brush grapples was designed by the elder Burenga when his son nearly got bitten by a copperhead snake when moving brush. The product has become a staple of their attachment portfolio.
With over 500 wholegoods products being offered, the manufacturing facility was expanded in the past year. The company currently has 152,000 square feet under one roof. Burenga also notes a successful conversion to solar energy to help power the plant, which was as much about consistent electricity as it was conservation. "We have a 340 kw solar field, which generates about 45% of our power. We're not in an industrial area so we suffered a lot of low voltage and brown outs, which would fry motors, computer boards and things of that nature. Probably the biggest benefit is the solar field has a capacitor so we're not seeing those low voltages anymore. We're still susceptible to spikes, but the brown outs have been virtually eliminated. With the programs that are out there today, it made sense for us to do that project."
Using Tools in Place to Build the Future
The elder Burenga, who turned 80 in April, now devotes most of his time to running the research and development activities of the company, Kloster and Tim Burenga manage the company. Tim says his father and he have always worked well together, which is critical to the success of a family business. "Something that's very important in our working relationship is that we don't take anything personal. Work is work and we're able to separate that from the family life. Not everyone can do that and usually that's not successful."
MORE FROM

Tim says another important facet of the company is the team of people they've assembled, "If it wasn't for them we wouldn't be here. We have a lot of longevity and tenure. I think it's because we're not afraid to jump right in with them, get dirty and get the job done. We also keep employees involved in problem solving. We don't run a dictatorship. We actually welcome their thoughts and ideas and they get to help in the process and to take ownership of what we're doing."
Between having a facility that the company reinvests in, a great team of people and a niche that shows more potential for expansion, Tim feels that Worksaver will continue to grow. Right now, he says the company produces well over 35,000 units a year and they're just hitting their stride. He has a bold goal for the next decade: "We're going to continue to keep a balance of contract work for other manufacturers and building the Worksaver line. We plan to add new products every year and in 10 years, I'd like to say we'll be twice the size we are today."