Play the latest episode:
In this latest episode of our podcast series we're featuring H&R Agri-Power, a 19-store Case IH dealership with stores in Kentucky, Tennessee, Illinois, Indiana, Mississippi and Alabama.
Wayne and Steve Hunt sat down to talk with me during the National Farm Machinery Show last month. In our recording, Wayne and Steve share the origins of the dealership, which formed through the merger with Ross Morgan of H&R Implement and Agri-Power in 1993.
As the dealership has grown over the last 26 years, the business has evolved and today the dealership operates an Employee Stock Ownership Plan. "For us, we had decided we don't have enough money as a family, we got this thing about as far as we could. You've got to realize that was 5 years ago … You've got to always look down the road. You've got to be looking two or three years down the road all the time," Wayne says on the decision to become an ESOP.
Farm Equpment's podcast series is brought to you by HBS Systems.
HBS Systems, like many of our customers, is a multi-generational company that has for over 30 years provided leading-edge systems and software technology designed specifically for Agricultural and Construction equipment dealerships. From a humble beginning serving a single Agricultural dealership location in 1985, we have grown into the leading provider of Equipment Dealership Management Systems today. We proudly develop all of our solutions in-house and support our growing customer base from our headquarters in Dallas, TX and our Canadian branch in Stratford, Ontario. Learn more at www.hbssystems.com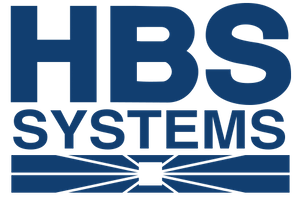 Music: Josh Woodward - Golden Sunrise (Instrumental Version)
---
You May Also Be Interested In...
Titan Machinery's Cornerstones of Success: Personal Observations from Titan Machinery CEO, David Meyer
Gain a detailed look into the tips and strategies for investing in the people and tools to increase your dealership's revenue and long-term goals. This exclusive report details the various techniques that you can implement right away to improve your business, ensure your people are well-respected and keep customers coming back time and again. Learn Meyer's time-tested advice to stay ahead of your competition. Download now »
---