Fayetteville, Tenn. — H&R Agri-Power announces the acquisition of Yearwood Equipment Co. located on Wilson Parkway in Fayetteville, Tenn. This will be H&R Agri-Power's 13th location across its five-state-footprint. This new H&R Agri-Power location will continue to offer the same great service and many of the same product lines previously offered at Yearwood, including Kubota, New Holland, Bad Boy Mowers, Hustler, Husqvarna, Bush Hog and ECHO.
The Yearwood location and the already existing H&R Agri-Power location on Highland Rim Road in Fayetteville will both operate as full-service locations in Fayetteville. At the Yearwood location, the same friendly and experienced staff will continue to provide the best service to meet customers' equipment, parts and maintenance needs.
"We are excited to bring this location into our family of stores. They bring years of experience in the industry, as well as product lines that are new to us in the area," said H&R Agri-Power owner, Wayne Hunt.
Yearwood Implement was founded in October of 1951 by Zelma Yearwood, derived from a car dealership owned by the Yearwood family. Yearwood Implement originally sold Allis Chalmers tractors. The business was purchased by Bill Fitzgerald and Garner Peck in 1956, when they began selling the New Holland line of equipment. Wes Fitzgerald took over the business in the early 1990's, and in 1993 the business was purchased by Philip Barnes, when the Kubota line of equipment was added to the dealership.
In 1998, PD and Phyllis Shelton purchased the business and moved to the current location as Yearwood Equipment Co. In 2006, John Robinson purchased the business and owned it until H&R Agri-Power acquired the dealership in February of 2018.
The existing H&R Agri-Power location at 11 Highland Rim Road in Fayetteville offers new and used farm equipment, precision farming solutions, certified service and parts support for Case IH, Kinze, Kuhn, Vermeer, ECHO and many other leading equipment brands.
"Our customers are the lifeblood of our business. No matter if you are a major ag producer, a weekend warrior or just like to play in the back yard, our goal as a certified sales, parts, and service team is to address each customer's needs while focusing on their individual farming operations. Service and parts support are the cornerstones on which our business is built," said Hunt.
For the latest news on dealer growth, including acquisitions, consolidations and new locations, visit our
Dealers on the Move feed
.
Dealers on the Move is brought to you by
Spader Business Management
.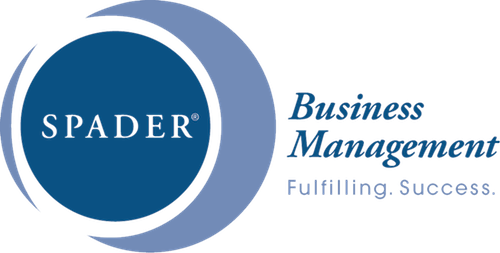 There's more to a successful year than setting a budget and selling inventory. How do you keep score and measure your progress? When do you know you have the right people in the right places? What can you do to use your Key Adjustment Zone to your advantage? To help you maximize your dealership's potential, turn to Spader Business Management where we have the right training, processes and guidance to make this year your very best.