Editor's Note: As a follow-up to the March Farm Equipment coverage on "Precision Success Only as Good as Your Internal Training," this article summarizes what Cody Searle of Vantage-Northwest presented during a session to the dealer attendees of the Precision Farming Dealer Summit in January 2018. Here, in this first-person account, Searle walks dealers through Agri-Service's approach to customer training.
I recently talked to industry people about their thoughts on customer training. One response was that customer events are a "necessary evil;" that customers expect it, so we do it. Another said, "We do them, but we don't feel like we get anything in return from them." And another said, "Our customers don't remember anything that we teach them so why do them — what's the point?"
Here's how we'd answer that question. It's not about sales, it absolutely cannot be about that. Customer events are to build a relationship with your customer so they see you as their trusted advisors in technology. If we as dealers are successful at doing this, then sales and growth is the outcome of the investment in their training.
1 On-Location Training
The on-location trainings — where we bring our customers on site at Agri-Service and teach them step-by-step instructions — is one of my favorite trainings because you can get these customers excited. Start teaching them how to use their monitors and you can see the "ah-ha" moment on their face when they catch and grasp what you're teaching them. It's extremely important to make it exciting.
When you go to a pro football game it's exciting, right? You're excited to get to the game, you're excited for the game, you're excited for everything that's going on there and having fun. And I bet you've gotten to the point once where you've turned to your buddy and said, "Man, we can be football players, let's do this, we can do it." That's something I really try to get across — get the customers excited — excited to be there, to learn something new and try something different in their business.
To get them excited, you've got to have an expert presenting the content. If you aren't the expert, get someone from your team that knows the content well and let them teach it. Share step-by-step instructions in simple enough terms so they can understand it. Give them the tips and tricks. Tell them about other farmers' trials and struggles with the system.
---
You May Also Be Interested In...
Winning Equipment On-Farm Demo Programs
There's no time like the present to maximize your selling potential with the premier techniques for on-farm demos. This eGuide shares how you can take your sales efforts to the next level by effectively executing a hands-on demonstration with potential customers, and it's FREE! Download now »
---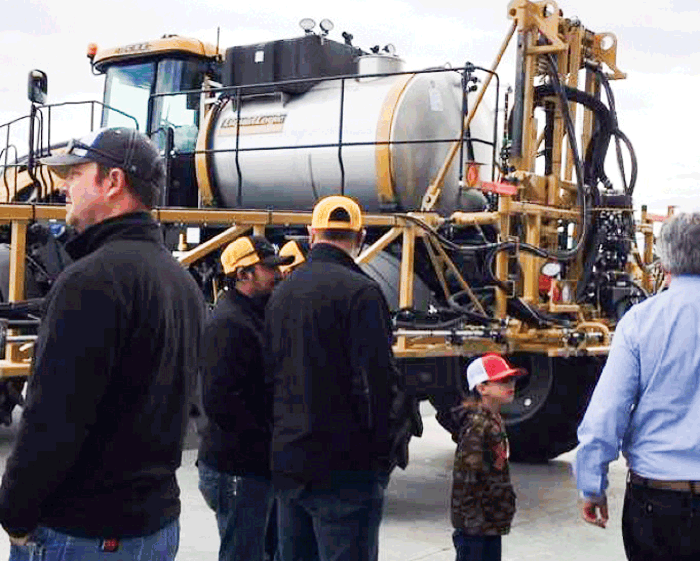 Agri-Service's annual "cutting edge" training attracts the real decision makers from the farms. The time and effort also delivers a very profitable byproduct too, says Cody Searle, noting that the dealership sells $75,000-$100,000 per day.
Troubleshooting is interesting. Whether to teach customers how to troubleshoot is kind of a split decision among dealers. My take is that you teach them how to troubleshoot their own problems. This empowers them and if and helps them see you're sharing the knowledge they need to understand their system and its ins and outs. And the reality is that they're only going to maybe remember 10% of the whole training that you gave them anyways, so it isn't ever going to cut into your business. Rather, it's going to build their confidence.
Make sure it's interactive. At each training we do, there's an opportunity when they're done to go out, get into the equipment and try the things that we taught them — to apply the knowledge.
Lastly, whatever training it is, make them happy with a free lunch, discounts and giveaways. This type of training attracts customers who want to go home with something. It doesn't matter if it's a new pen, a hat, gloves, whatever — they want something out of it.
2 Cutting-Edge Technology Training
We usually do this type of session once a year and bring farmers into a central location. This is another fun event to watch the customers interact with each other. Most of the time, you'll get the actual decision makers from the farm. They're also the early adopters and, in our territory, those early adopters are extremely competitive. If they see their neighbor doing something that's working, they want to do it, too.
Make sure that you have ride and drives so customers can get out there, get in the product and see what they've got. If you have interactive displays and monitors, use them. But with any new product and live demonstration, make sure that you can make it work. They want to see that it works and that it's a product they can trust and rely on.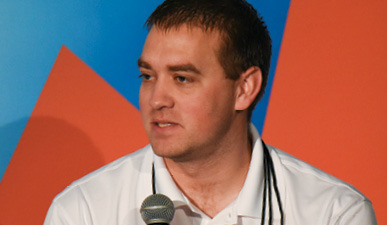 Cody Searle, Precision Farming Manager at Agri-Service Inc. (Vantage-Northwest)
Cody Searle is the Precision Farming Manager for Vantage-Northwest, a division of Agri-Service, one of AGCO's largest North American dealer groups. Based in Twin Falls, Idaho, the company operates 13 stores in Idaho, Washington, Utah and Oregon. Agri-Service is a 3-time "Best in Class" recipient of Farm Equipment's Dealership of the Year program. Searle oversees a 7-person precision staff that generates $3 million in annual revenues.
About Vantage Northwest: Vantage Northwest (see services provided below) bills itself as offering more than just precision products citing an expertise level in precision that serves farmers, agronomists, retailers, co-ops and local OEM dealers brand-agnostic solutions.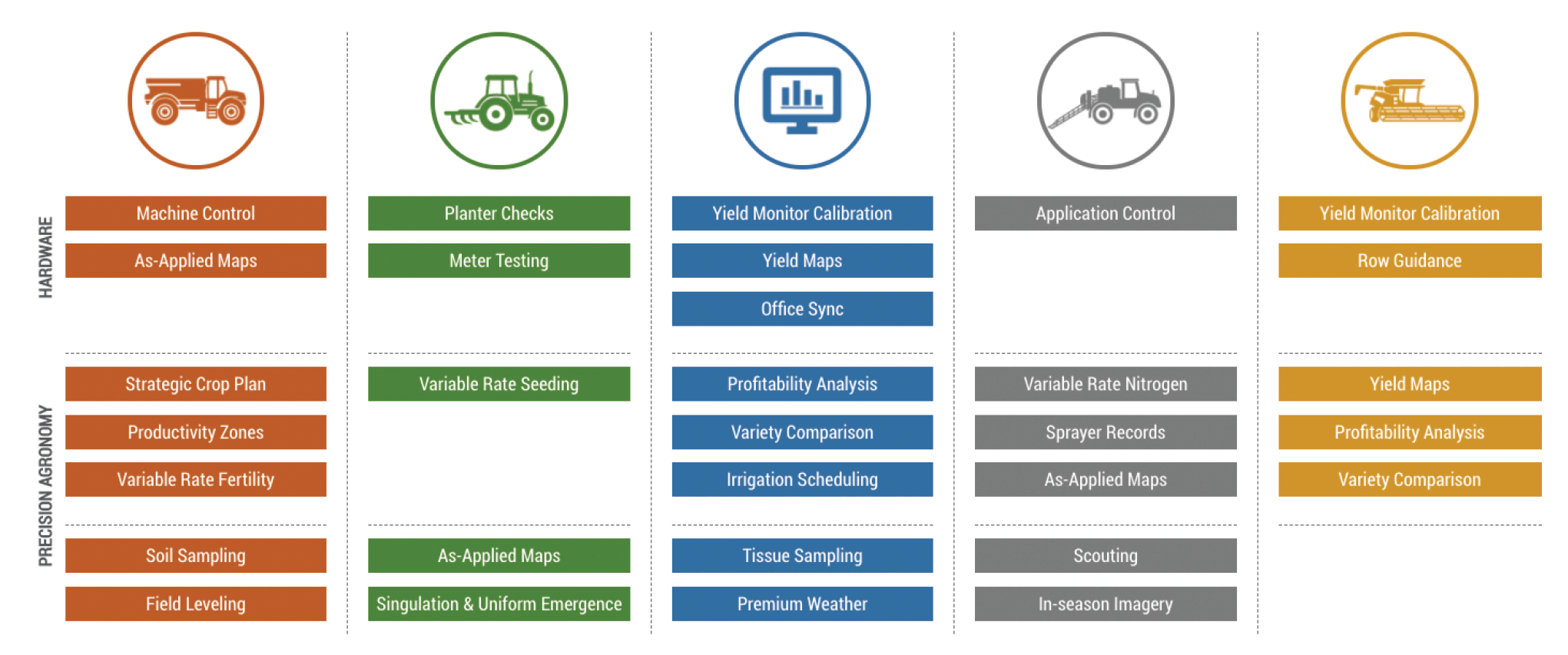 We make sure our vendors are there, but they shouldn't be the ones always presenting the content. They can talk, but the vendors' place is show support to their dealer. And I feel like it's the employee's job, not the vendors, to be able to teach those customers and interact with them.
This type of training is very successful. We've done it for the last 3 years and each time we've sold $75,000 to $100,000 worth of product that day. It's also giving our techs something to do during the down months along with the new installs.
Another benefit is if you get these early adopters to go and get this product, you now have another source. When another customer calls on that product, you have someone that they can go talk to and personally see the farm that it's working on.
---
"Customer training cannot be about sales — that's an outcome. It's to build a relationship with your customer so they see you as their trusted advisors in technology…"
---
3 On The Farm Training
On each new sale, we give the customer 2 hours of training to teach them how to use the products they bought. The first hour of training is with the technician doing the installation on that customer's machine. Our tech gets out to see the customer, he'll introduce him to the monitor, introduce him to the equipment and teach him how to use it. The number one thing during these sessions is to avoid overwhelming them with information they can't immediately use. If the customer has good familiarity already, we'll go deeper.
Then, about a week or two after the technician goes and does his training, the salesman follows up — on the farm. He makes sure the installation is up to the customer's and our standards and that all is working for the customer. He'll then sit down and teach him a little bit more about that piece of equipment that he sold him.
Hands-On Training Sells!
Regardless of which type of training a dealership provides, Agri-Service's Cody Searle says you've got to let farmers get their "hands-on time." He says: "Think of your customers like kids in a toy store. If you let your kid hold a toy while he's in the toy store, it's hard to tell the kid to put the toy back on the shelf and walk out the door.
"Get them involved and their hands on it. And remember, don't kill them by PowerPoint. Most don't really like PowerPoint presentations, they'd much rather have things interactive and be able to communicate with one another."
Another thing that we do is typically a year after the sale, when customers start calling with issues and problems. Most of the time, the problems are set-up type issues with monitors and calibrations. When we get those calls and go out to the farm, we'll make sure the farmer is there too, so he can see how it's supposed to be done, and the effectiveness of good calibrations. We've had good success this last year in doing this and pushing our service contracts — because the customers see that doing it right the first time means a lot.
Excite & Challenge 'Em
Regardless of the type of training, there are several "must-haves." You must make it worth it to that customer. You've got to have customers interacting and participating and engaging with the training. Make sure that you involve everyone, even if it's during breaks.
Again, good training gets customers excited. If you're not the excitable type, it's OK to find someone who is. And have something there that'll challenge the thought process of your customers. Make them think outside the box a little bit that maybe they want to try something different than what they're currently doing.