For the 2017 Farm Progress Show held in Decatur, Ill., Farm Equipment sent 10 staffers to scope out booths and interview manufacturers to find the latest new product innovations and advancements. With a mix of incremental innovations and new products, the show delivered an array of new precision farming technology, tires, tillage equipment, tractors and much more.
Special Production Coming in 2018 – History of Farm Equipment Manufacturers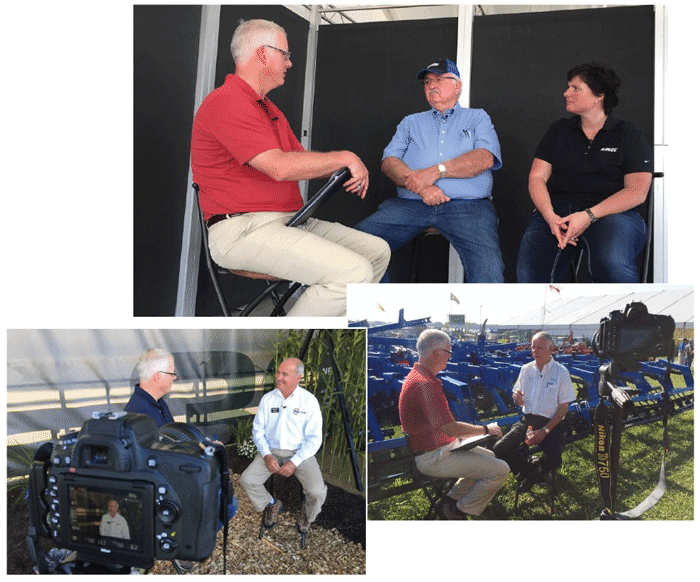 The 2017 Farm Progress Show served as the setting for Farm Equipment's first-ever 3-camera video series with the legendary founders of specialty ag equipment manufacturers. Among those Editor Mike Lessiter interviewed in-depth and on-camera were Kinze's Jon Kinzenbaw and Susie Veatch (above), 360 Yield Center's Gregg Sauder (near right) and Landoll's Don Landoll (far right). Watch for a special program coming your way in 2018.
October/November 2017 Issue Contents