John Deere dealer Western Equipment, based in Clinton, Okla., has finalized its purchase of Ray Lee Equipment.
The purchase of the six Ray Lee Equipment stores is a natural expansion of the west Texas presence already established by Western Equipment with stores in Amarillo and Childress. The new stores are located in Dimmitt, Floydada, Muleshoe, Olton and Plainview, Texas, as well as Clovis, New Mexico.
Customers will benefit from increased parts availability by having 14 John Deere stores in its fleet, a vast inventory of new and used equipment to choose from, expanded service capabilities in the shop as well as the field and the ability to increase efficiency from integrated solutions for precision agricultural services, according to a news release issued by Western Equipment.
"We are quite pleased Ray Lee and the company he has built has chosen Western Equipment to continue his life's work. We look forward to the challenge of providing their customers with the very best in sales, parts and service as a representative of John Deere," stated owner Bob Lorenz in the news release.
"I have personally known the Ray Lee family for over 20 years and know they are well respected by people within John Deere and the communities they serve. We look forward to working together with Ray's employees and loyal customers, continuing to bring the best of John Deere products and services," owner Jeff DeFehr added.
Owner Colby Flaming added, "We look forward to serving these fine Texas and New Mexico communities and giving the employees a strong support base to lean on. We care about our employees and their growth just like we care for our customers."
Western Equipment will now have 14 locations in three states. A sales price was not disclosed.
For the latest news on dealer growth, including acquisitions, consolidations and new locations, visit our
Dealers on the Move feed
.
Dealers on the Move is brought to you by
Pinion.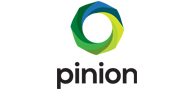 Get ready for growth! Take a deep dive into financials, project ahead, benchmark against the industry, and get tools to make sound decisions that strengthen your operations and position your dealership for long-term success.