PERRY, Iowa — Van Wall Equipment and the Van Houweling family announce the purchase of the Horizon Equipment John Deere dealership locations in Adair, Audubon, Avoca, Manning, Missouri Valley and Woodbine, Iowa, from the Puck family. These locations are now officially operating as Van Wall Equipment, further broadening the company's John Deere location footprint in Iowa. Van Wall now has 31 stores across 4 states. Van Wall was the 2016 Farm Equipment Dealership of the Year. 
"It is our goal to meet and expand the long-term track record of customer care and commitment that has been the benchmark of the Puck family and their excellent team," said Don Van Houweling, Van Wall Equipment president. "We will be dedicated to doing four very important things: Minimizing producer's downtime risk, making it easier for them to manage their operations, helping them increase their margins and profitability, and giving them a competitive advantage."
"The Puck family has been privileged to maintain a contract and relationship with John Deere Company, our customers and associates for 94 years. Our family has enjoyed four generations of building partnerships that we hope added value to production agriculture, our customers, and communities in Western Iowa and surrounding areas," commented Nate Puck, Horizon Equipment chief executive officer. "We see this organizational change as an opportunity that can bring new 'Horizons' for customers and our associates as the mission to provide beneficial partnerships remains."
Van Wall Equipment plans to leverage its scale — with its robust inventory of parts, same-day intra-store parts transfer system and substantial field support resources — to keep customers running. As Don Van Houweling commented, "Our commitment is simple, to both get the crop planted and get it harvested on time. Our historical success is based on our mission to be the Clear First Choice for the products and services we offer by providing the highest value and enjoyment for our many customers."
Mike Van Houweling, Van Wall Equipment chief operating officer, shared, "It is our strategy to be family owned with local management that respects, understands, and supports the needs and opportunities of the counties and communities we serve. We are very pleased to be able to expand our focus on supporting local schools, students, and education programs to more of west and west central Iowa. We are especially excited to expand our offering of "full ride" $14,000+ scholarships for future John Deere technicians attending Northeast Iowa Community College in Calmar, Iowa, or Southeast Community College in Milford, Neb."
In addition to operating as a John Deere dealership, various Van Wall Equipment locations sell and support Doosan and Linde Fork Trucks, Polaris Recreation Equipment, and specialized John Deere Golf and Sports Turf Equipment in Iowa and surrounding states. Van Wall is also Iowa's premier solar provider and installer for agricultural facilities specializing in hog, cattle, and grain facilities. "We look forward to making our diverse resources and capabilities available to the additional marketplace," said Van Houweling. "We will enjoy meeting new friends and forming long lasting relationships in the new communities we will call home."
For the latest news on dealer growth, including acquisitions, consolidations and new locations, visit our
Dealers on the Move feed
.
Dealers on the Move is brought to you by
Pinion.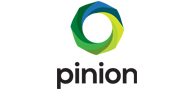 Get ready for growth! Take a deep dive into financials, project ahead, benchmark against the industry, and get tools to make sound decisions that strengthen your operations and position your dealership for long-term success.