For the latest news on dealer growth, including acquisitions, consolidations and new locations, visit our
Dealers on the Move feed
.
Dealers on the Move is brought to you by
Pinion.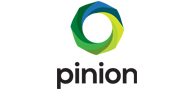 Get ready for growth! Take a deep dive into financials, project ahead, benchmark against the industry, and get tools to make sound decisions that strengthen your operations and position your dealership for long-term success.
Kibble Equipment, a multi-store John Deere dealership with stores in Minnesota, Iowa and South Dakota, has acquired Ag. Power Enterprises, effective July 10. This latest acquisition brings Kibble's total stores to 22.
The addition of Ag. Power adds Kibble Equipment stores in Belle Plaine, Hollandale and Owatonna, Minn., and Northwood and Osage, Iowa.
Earlier this year, Kibble Equipment announced a merger with James River Equipment, Schuneman Equipment and Larson's LLC. That merger was completed in June.