For the latest news on dealer growth, including acquisitions, consolidations and new locations, visit our
Dealers on the Move feed
.
Dealers on the Move is brought to you by
Pinion.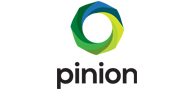 Get ready for growth! Take a deep dive into financials, project ahead, benchmark against the industry, and get tools to make sound decisions that strengthen your operations and position your dealership for long-term success.
A group of John Deere dealers in Minnesota and South Dakota have consolidated their various locations, creating a 17 store chain. According to a release on their respective websites, Kibble Equipment, James River Equipment, Schuneman Equipment Co. and Larson's announced the merger of their businesses.
A letter to their customers says, "This will bring together a group of stable, neighboring John Deere dealerships in an effort to enhance the services we provide to our customers. The anticipated date of merger is June 5, 2017. This merger is a positive step as we look toward the future. It will create a sustainable platform allowing our adaption to the market while ensuring efficient utilization of assets."
The locations involved include:
Schuneman Equipment Co.
Milbank, S.D.
Brookings, S.D.
Garretson, S.D.
Watertown, S.D.
Tyler, Minn.
Marshall, Minn.
Kibble Equipment (KEI)
Bird Island, Minn.
Blue Earth, Minn.
Mankato, Minn.
Montevideo, Minn.
Minnesota Lake, Minn.
Redwood Falls, Minn.
Sleepy Eye, Minn.
Wabasso, Minn.
James River Equipment
Madison, S.D.
Huron, S.D.
Larson's
At 17 locations, this new dealer group will be among Deere's top 15 largest dealers by ag store locations.