Tellus Equipment Solutions, a company formed specifically to become an authorized John Deere agriculture and turf dealer, is pleased to announce that it has closed on the acquisition of Ag-Pro Texas. The acquisition includes all of Ag-Pro Texas' 21 full service dealership locations in central and south Texas. Tellus Equipment is now one of the largest John Deere agriculture and turf dealers in North America. The acquisition leaves Ag-Pro with 71 locations.
"We are excited about the opportunity to serve farmers, landowners and businesses throughout central and south Texas," said Troy Taylor, chief executive officer of Tellus Equipment. "It's an honor to become the authorized John Deere dealer for this area of Texas and we look forward to building lasting relationships that are rooted in trust and service with our customers and in the communities where we operate."
Tellus Equipment also announced that Jeff Donaldson has joined the company as chief operating officer. Donaldson brings to Tellus Equipment extensive experience in the equipment business and will lead Tellus' sales, customer service, marketing and operations functions. Jeff previously served as chief operating officer of Darr Equipment Co. and as chief executive officer of Adobe Equipment which was sold to Darr Equipment Co. He is graduate of Texas A&M University where he earned a Bachelor of Business Administration in Finance.
"I am very excited to join the Tellus organization and the John Deere family of dealers," said Donaldson. "Our mission at Tellus will be to partner with our customers to provide industry leading equipment, quality parts and on-time service for an unparalleled customer support
For the latest news on dealer growth, including acquisitions, consolidations and new locations, visit our
Dealers on the Move feed
.
Dealers on the Move is brought to you by
Pinion.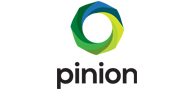 Get ready for growth! Take a deep dive into financials, project ahead, benchmark against the industry, and get tools to make sound decisions that strengthen your operations and position your dealership for long-term success.