For the latest news on dealer growth, including acquisitions, consolidations and new locations, visit our
Dealers on the Move feed
.
Dealers on the Move is brought to you by
Pinion.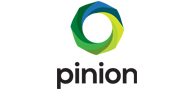 Get ready for growth! Take a deep dive into financials, project ahead, benchmark against the industry, and get tools to make sound decisions that strengthen your operations and position your dealership for long-term success.
Boston, Ga. — Ag-Pro today announced it has completed the acquisition of 9 John Deere dealership locations across north Alabama and north Georgia. Seven of these locations previously operated under the name "Snead Ag" and many have been in operation for over 50 years. These included stores in Alabama, Centre, Fort Payne, Gadsden, Oxford and Snead and 2 locations in Northwest Georgia, Cartersville and Jasper.
Ag-Pro also announced 2 additional acquisitions in Alabama — Guntersville and Piedmont and the opening of our newest location in Gainesville, Ga.
"This expansion broadens our coverage area tremendously, allowing us to serve a new and diversified customer base," said James Groover, Ag-Pro's Chief Executive Officer. "The exceptional employee base that joined our Company as a result of this acquisition will give us the foundation to grow our business and better serve our customers as we strive to be an industry leader."
Ag-Pro Companies is a John Deere dealership that serves a wide base of customers across all market segments, from the consumer to the large corporate farms. Ag-Pro Companies now has over $700 million in annualized sales and employs more than 900 people.