Ag-Pro Companies of Boston, Ga., announced the acquisition recently of Fredericksburg Equipment based in Fredericksburg, Texas. Fredericksburg, Texas, will be our newest location in the state. As a result of this latest acquisition, Ag-Pro Companies now has 12 locations in Southern Texas and a total of 50 locations across Alabama, Georgia, Florida, South Carolina and Texas.
Ag-Pro Companies is a John Deere dealership group that serves a wide base of customers across all market segments, from the consumer to the large corporate farms. Ag-Pro now has over $750 million in annualized sales and employs more than 960 people.
Ag-Pro Companies also sells and supports a wide array of other product lines to compliment John Deere products. 
For the latest news on dealer growth, including acquisitions, consolidations and new locations, visit our
Dealers on the Move feed
.
Dealers on the Move is brought to you by
Pinion.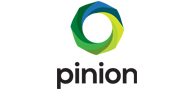 Get ready for growth! Take a deep dive into financials, project ahead, benchmark against the industry, and get tools to make sound decisions that strengthen your operations and position your dealership for long-term success.