BROOKFIELD, Wis. — Farm Equipment once again had a successful year with the Dealership of the Year program in 2023, and now it's time to find 2024's top dealers. Farm Equipment is now accepting nominations for the 20th Annual Dealership of the Year.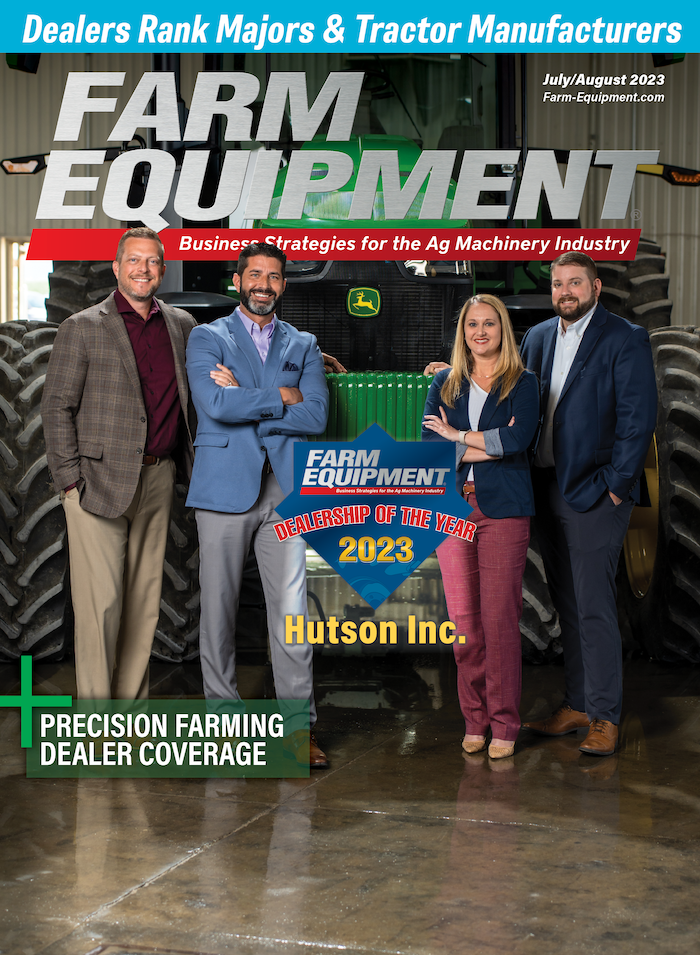 The program recognizes dealers in two categories:
Large, Multi-Store Operation (over $100 million in annual sales revenues)
Small-Store Operation (under $100 million in annual sales revenues)
All farm equipment dealerships in the U.S. and Canada are eligible, and encouraged, to participate. The top dealers are selected by an independent panel of judges and will receive a plaque of achievement, be publicly recognized through a local media campaign, and be featured in a cover story in Farm Equipment's July/August 2024 issue.
Back in 2005, Farm Equipment's Dealership of the Year program was established to "elevate farm equipment dealerships that are leading the industry in best practices, operations management and customer care." Since then, 30 dealerships have been awarded the honor of Dealership of the Year, along side of the 40 others who have been recognized as Best-in-Class dealerships.
Manufacturers, suppliers, farmers and dealerships are invited to submit nominations and can do so by filling out the form below.
For more information, contact managing editor Kim Schmidt at kschmidt@lessitermedia.com or by calling (262) 777-2431. 
Nominate Your Favorite Farm Equipment Dealers Now!