Most of the dealers and others I've spoken with or heard from in the past couple of months seem to agree — 2019 was a weird year. It was hard to get a fix on what was going on and very little was "typical." There are more variables than usual, I think.
Late planting in many areas, which led to more prevented acres, which led to a late harvest, which was slowed by earlier than normal cold weather and snow. Also, it appeared that more industry pundits than usual were taking issue with the monthly USDA supply and demand estimates; call it a lack of confidence. And when we throw trade disputes into the mix, it all added up for a weird year for agriculture.
It's no wonder the industry is looking for some "real" good news, not necessarily "really" good news. That is, genuinely positive news with something behind it. Last week, Ag Equipment Intelligence held a webinar entitled "Are You Ready for an Industry Turnaround?" The tip off that people wanted to hear something positive for a change is the webinar had nearly 400 people register for the event. 
The presenters, Marc Johnson and Clinton Baker, partners at the consulting firm K-Coe Isom, laid out several positive signs backed by current data for farm equipment sales. One is that, with a lot of help from government payments, net farm income is forecast to increase during 2019. That's not necessarily how we'd really like to improve farmers' bottom lines, but it is real.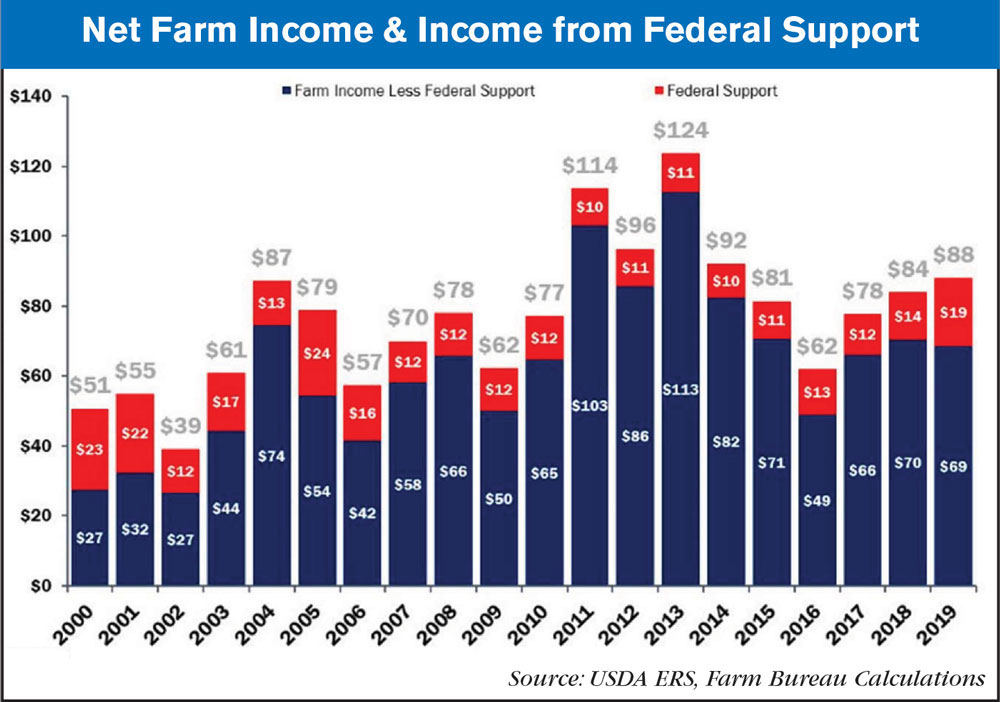 The presenters also used Ag Equipment Intelligence's 2020 Dealer Business Outlook & Trends survey results that showed nearly 42% of dealers surveyed expect their new equipment revenues will increase in the year ahead. And, when you add in 38% who are forecasting sales at about the same level in 2020 as they were in 2019, nearly 80% of dealers in the survey are expecting their new equipment business next year to be as good as or better than the current year.
And if you want to hear more about how the boots on the ground — farmers, dealers and specialty equipment manufacturers — say they fared in 2019 and what they see for 2020, you'll want to check into Ag Equipment Intelligence's first-ever virtual conference on Dec. 11. In addition to hearing from the panelists, during the event, attendees will be able to ask their questions to the panelists directly and get their ground level view of the factors that will impact the farm equipment business in 2020. We are not going to tell you that it will all be "good" news presented at the 2020 Executive Briefings virtual event, but it will be "real."