UPDATE 6-15-2021: We are sad to report that on June 12, 2021 Glen Peart passed away after a battle with cancer. 
UPDATE 1-10-2020: We are sad to report that on January 7, 2020 Neil Peart passed away at the age of 67. A representative for the band said he had been battling brain cancer for the last 3 years, an illness that Peart had not disclosed publicly. 
UPDATE 10-21-2019: Glen Peart, father of Neil Peart and a former farm equipment dealer (the former Ontario-based Dalziel Equipment Ltd, where son Neil worked before joining Rush), provided a comment to Farm Equipment's 2 articles. Click here to jump to Peart's commentary.
---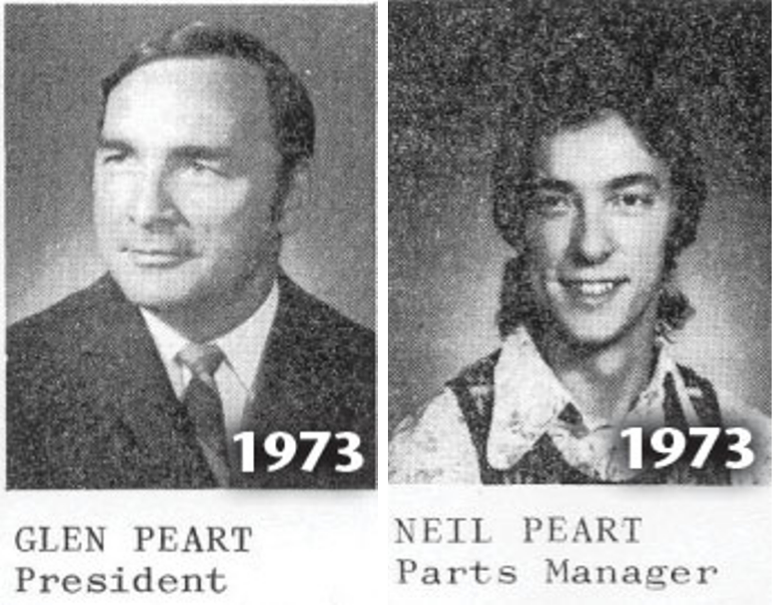 Confession: As much as I like to preach about focus and discipline, I'm as guilty as anyone in chasing the shiny object, sprinting down the rabbit hole or, as we say in my men's group at church, falling prey to that swiveling head of a dog in the backyard: "SQUIRREL Alert!"
A bit of a side hobby is noticing farm equipment references in history, news and culture. I've also been told I get overly enthused by even the tiniest of references (and occasionally, picking out the mistaken reality of how something is portrayed). A few examples of things that draw me in ... the White Farm Equipment and Versatile dealer (and son-in-law/combine salesman Jake Gyllenhaal) in Brokeback Mountain, the Massey Ferguson dealership destroyed by a tornado in Twister and even the dark connection of implement manufacturer to the evil-doings of Dr. Josef Mengele as shared in The Killing of the SS.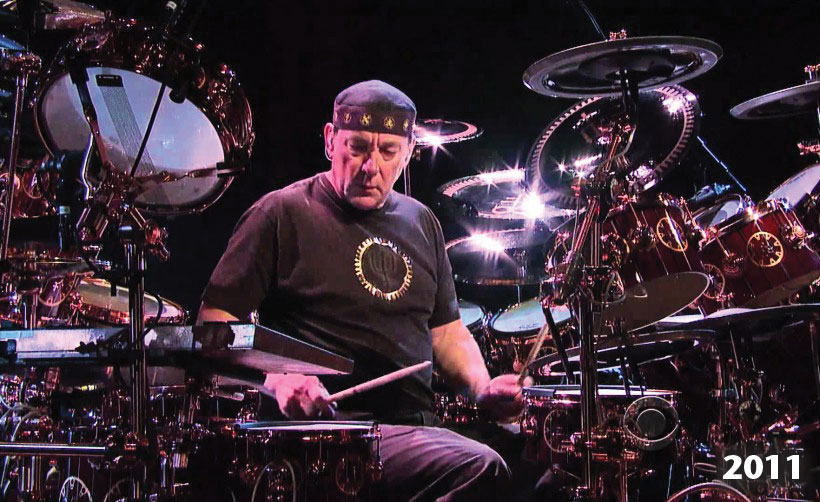 Neil Peart
Last Friday (while the wife and kids were in the basement binge-watching The Office), I had a date with Netflix. A free documentary selection would deliver something of interest, as I'd known that progressive rock icon, Rush, had a tie to farm equipment.
I tuned into the 2010 documentary: Rush: Beyond the Lighted Stage that examined the Canadian triumvirate that would go on to earn 24 gold, 14 platinum and 3 multi-platinum records and was inducted into the Rock and Roll Hall of Fame in 2013.
For those who may have grown up in a different musical era, Rush is a hard-rocking trio known for their envelope-pushing style that ranged from hard rock to progressive rock and experimental sounds. Our production manager and passionate Rush devotee, Christopher Nielsen, provides this sample for your background: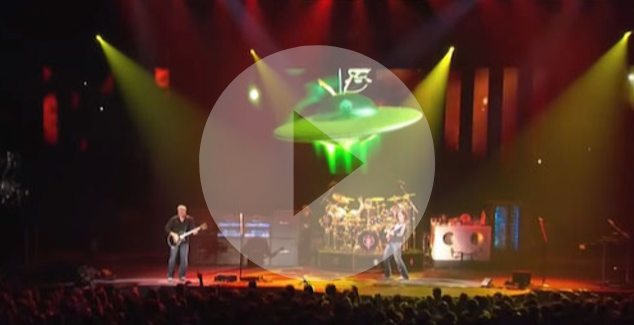 So, for the rest of this blog, I'll take a break from reporting on trade values, absorption rates, and new machine and precision technologies to put on my Rolling Stone hat. Here's what my weekend-long obsession turned up, which included continuously looped songs, web research, studying lyrics, texts to a professional drummer friend and reaching out to farm equipment folks...
As it tells the history and evolution of Rush, the documentary also touches on farm equipment. Neil Peart, recognized today as one of the greatest rock drummers of all time (and possibly the greatest living drummer now that Ginger Baker left us), served on the management team of his father's farm equipment dealership in the early 1970s before joining the band.
Neil's dad, Glen, was a longtime employee of Dalziel Equipment Ltd. (International Harvester dealer in St. Catharines, Ont.). In 1966, Glen became a partner of the company, and then co-owner in 1970.
I checked in with Larry Smith, president of O'Neils Farm Equipment in Binbrook, Ont., who remains friends with Glen Peart, his former in-line competition. Smith recalls Glen had to give up running the parts department to run the dealership. So, he hired Neil, who had just returned from a failed 18-month attempt to make it as a drummer in England. Neil was put in charge of the parts department.
Dalziel Equipment's newsletters from 1973 and 1974 provided context to Neil's dealership career. "Neil is the second generation joining the business and we are proud he has chosen to work for us ... He picked a very difficult time to start with shortages and back-orders, more shortages and back-orders but he's come through it all smiling and you will find that he will do his best for you ... Neil has come through a very frustrating year undaunted and still smiling. Neil has also spearheaded our 'Computer' controlled inventory system. We are glad to welcome the second generation to our management team."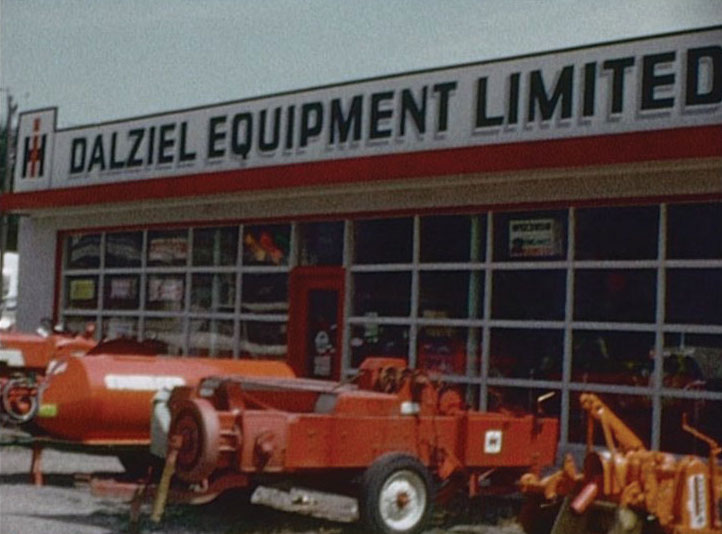 The documentary recounted Glen's memories of the day a white Corvette arrived at his dealership with an offer for Neil to audition for the still-struggling band. Just days before, as the band was getting ready for a small U.S. tour, Rush parted ways with its original drummer. After an impressive audition, this parts manager decided to "fly by night" away from the dealership — right before harvest, no less.
Neil had 2 weeks to learn the songs (and new bandmates Geddy Lee and Alex Lifeson) before heading on tour. He became the band's prolific and go-to songwriter.
"I guess Neil liked the music business and I assumed maybe there was more money in it than a farm equipment business," Smith jokes. "I'm not sure his dad had the same feelings, but he wouldn't hold Neil back from his dreams."
Glen Peart. Smith also updated me on Glen Peart; many of you will remember him. "Being the neighboring dealer, Glen and I became good friends and would call one another when a customer in each other's territory needed help," says Smith. "We traded equipment without question and trusted each other. I was always jealous that Glen would outsell us on tractors — his fruit belt was a great tractor market." Larry said that Glen eventually worked for the dealership that took over the Dalziel's territory. Later, Larry suggested Glen be hired to represent all dealers in the association business.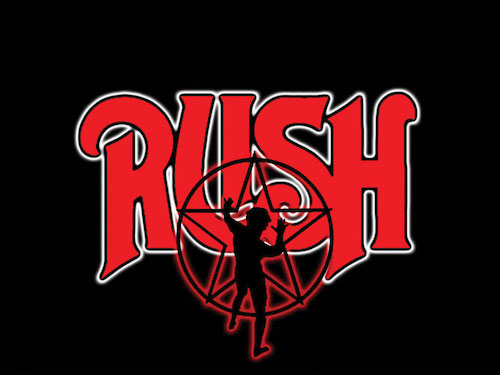 "I thought he'd be good at that job because he was a great at promotion and a great personality," says Smith. Glen ended up serving for 13 years as executive vice president of the Ontario Retail Farm Equipment Dealers Assn. (ORFEDA), the forerunner of today's Canada East Equipment Dealers Assn. (CEEDA), led by Bev Leavitt.
Larry also fondly remembers how Glen donated the International Harvester toys Neil played with as a kid to raise money for the Ontario IH Collectors Club, which Larry bought for the museum.
Thanks for allowing me to share my weekend obsessions with you so I can get back to business-to-business matters. As the band might say, what is the "underlying theme" of all this? You tell me...
Hear from Proud Dad Glen: His Email to Farm Equipment Magazine
---
Glen Peart commentary on Farm Equipment articles:
Hello Mike, I hope you are out visiting Dealers; that was my favourite part of ORFEDA!

Thank you for that wonderful article. I would echo again "It's the best article ever written about Neil & I!" I sent out the following note to all our Family (Many of them had never heard "the rest of the story") and "kudos" are pouring in. You have given me another "15 minutes of Fame!"   Thank You,  Glen.  

 --

Hi Folks ; I just have to BRAG & send this out, a friend of ours spotted it and sent it to me before we had even seen it. I knew the writer's Father & obviously the son has inherited his talent for doing the research thoroughly, including the relative photos. It's the best story ever written on the relationship between Neil & I. I hope you enjoy it!  Glen