By Vernon Schmidt, Executive Vice President, Farm Equipment Manufacturers Assn., St. Louis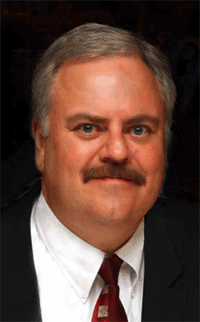 Vernon Schmidt
In the last few issues of the Farm Equipment Manufacturers Assn. Shortliner, we have shared information with members on legislation being promoted by the North Dakota Implement Dealers Assn. That legislation was signed by the Governor on March 16 and will take effect August 1.  
We will not rehash each of our issues with the new law but believe it is important to call attention to a statement from Dan Butler, who is chairman of the North Dakota dealer association's legislative committee. Butler said in a recent new release that the legislation was introduced "in response to a fundamental shift in the requirements that are placed upon dealers by farm equipment manufacturers." 
Mr. Butler is correct in noting the "fundamental shift," but it is unfortunate that he uses such a broad brush in his indictment of manufacturers' attempts to control the operations of independent dealers.
It has been clear as the bill has taken shape over the last two years that the North Dakota law was in response to major tractor manufacturers' policies and contracts. 
Our members did not, to our knowledge, create or even contribute to the shift in requirements placed on dealers in North Dakota or any other state.
Our members have a long history of competing for local dealers' business and working with dealers to resolve any issues that arise without the need for legislation. 
Our members have earned the right to not be lumped together with giant, multi-national tractor corporations. Our members' approach to relationships with independent dealers is dramatically different than their approach to those relationships.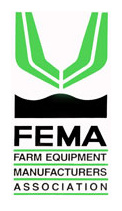 This issue is even clearer in legislation filed at the request of the Western Equipment Dealers Assn. in Oregon earlier this month. SB-982 has been characterized by counsel as "a complete rewrite of the current (Oregon) farm equipment statute."
The bill is in its very early stages, and our observations on the impact it may have on the manufacturer-dealer relationship would be premature. Here's what we know though: This sets the stage for a complete remake, and now is when we need to join the conversation. So, we have.
We are in the process of formally asking the Western Equipment Dealers Assn. and members of the Oregon state legislature to amend SB-982 to include carveout provisions for the "specialty agricultural equipment supplier" whose product line does not include farm tractors or combines, and whose sales are less than 15 percent of the dealers' total annual sales.
We also advise members to consider the impact of such legislation and develop strategies for recovering additional costs. Consider, for example, the effect of a state-mandated minimum warranty reimbursement.
This topic will be among many addressed this week by our Association's leadership during our spring meeting in Little Rock, Ark. Please take a moment to share your views and concerns with our me or our elected leadership.
In the meantime, you can explore a complete database of state and provincial statutes related to distribution law. The Association page includes statutes specific to terminations, buyback, warranty, lemon laws and more. Check back often. We're in the process of introducing changes to make it friendlier for users.
"Our Members Bring Choice, Value and Innovation to Agriculture"