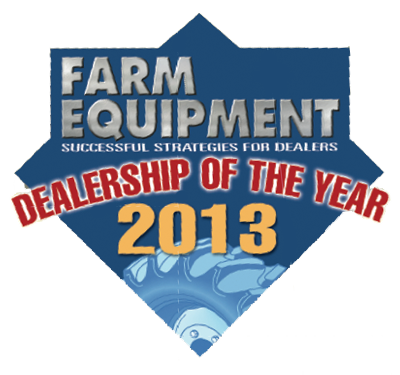 Upon completing the acquisition, the company brought in a manager from outside (an outsider both in terms of industry experience and outside the company). He inherited a situation in which stores were competing with one another, and the manager didn't understand the operating culture of the company headquartered 1,000 miles away, nor that of the groups it had acquired. It was clear that there were differences of opinion on how to run the business and the division was bleeding money.
Keith Greenwood, Stotz Equipment's operations manager, was hired to clean up an acquisition "gone bad" back in 2006.
For 6 months prior, Tom Rosztoczy, president/CEO, and several others from Arizona personally took at-location assignments at stores for 3-4 days a week to regain some control of the situation. By the time Greenwood was hired to fix it, he was the third manager there in 4 years. During his first 2 years, the dealership closed two of the locations and consolidated several others.
"We turned it around because of a focus on having a really good team of people," Greenwood says, noting that forcing turnover was necessary. "We didn't have the caliber of people we needed at 100% of the stores. Some had it, but others didn't, and we needed that consistency of quality people everywhere." Finding the right team members was tough-going in Utah in those days, when unemployment was 2% and companies were doing almost anything to retain their people. The downturn of the economy in 2009 eventually helped the dealership get the people assets it needed, Greenwood says.
"It takes leaders who are excited about the business, there's got to be a passion for it. Once we got that in place, it turned," he says, noting that it does take time. "Change takes time to reach the customer as they want consistency. But eventually, farmers will recognize passion when they see it face-to-face."
The result is that the group of stores went from zero profit at 7 locations to profitability at 4 within 3.5 years. Greenwood provided 3 areas of advice for other dealers when faced with correcting a problem acquisition.
Choose Your Leader Wisely. Greenwood's best piece of advice is to take someone in the organization who is a proven leader who understands culture and "pick him up, place him in the new store and put him in charge." He adds: "You must infuse that culture and how to think and do things. It doesn't need to be a forever commitment, but one person needs to be in that store, leading the charge and reinforcing the culture.
"Take our word for it, we've done it wrong before. This is the best way we've found, and we do this each time we acquire a new store."
Act Swiftly. "You can't retain everyone in each transition," he says. "You want to act as quickly as you can. We need to make sure we have the right people, so after 90 days, each employee in the acquired store gets a performance review." With the importance placed on that process and the expectations that get communicated, Greenwood says some understand early on that they won't fit in, and then the dealership can be up front and frank about and talk about an exit program."
Don't Forget the Customer. With all the work involved in fixing things, Greenwood cautions dealers not to lose focus on the customer. Lots of activity in times of change can stress organizations. But if the Stotz culture has been properly infused into the organization, he says, this concern will take care of itself.