It wasn't that long ago that a lot of farm equipment dealers did everything they could to avoid sending even their most aged used machinery to an auction service to get it off their lots. But executives from some of the most active services handling ag equipment say they're seeing increasing numbers of dealers utilizing auctions as part of their marketing plan.
"Historically the auction was viewed as a last resort by the majority of the dealership entities, but today dealer-principals incorporate auction into their business plans as there is a much greater focus on inventory management," says Simon Wallan, vice president of agriculture for Ritchie Bros Auctioneers., the world's largest auctioneer of unused and used heavy equipment and trucks. "The auction industry has evolved to provide a higher level of return by utilizing modern technology and enhanced penetration to a much larger audience."
"This, of course, does not hold true for all dealerships as there are still dealers that are not as comfortable or familiar with the process; however the vast majority of ownership groups will consider auction on a regular basis as a means to keep their inventory fresh and the capital turning," adds Wallan. "Up to a few years ago, equipment auctions were viewed as a necessary evil or as another competitor, and now we're a marketing option for them. In some instances, dealers will suggest the customer take their trade to auction rather than having them invest in the trade, which provides liquidity and allows for a no-trade transaction for both parties.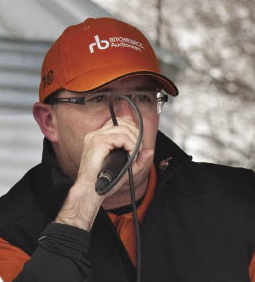 "Our whole mindset when it comes to dealership equipment has changed dramatically over the last 5 years ..."
— Simon Wallan, Ritchie Bros.
"All things being equal, it creates a win-win scenario as the producer likely realizes a sharper purchas price and the dealer isn't tying up capital in the trade. This is happening more frequently now. Additionally, when the dealer inventory gets to a level beyond what they want to manage, they use us as a remarketing tool."
Paul Blalock, vice president of agricultural sales for IronPlanet, an online marketplace of used heavy equipment, says he's seeing growing interest from farm equipment dealers, too. "Most dealers thought an auction was a last resort. In the last two or three years, it has come full circle. I know for a fact the dealers we work see us as a viable marketing channel. They look at us as an extension of their sales force."
According to Blalock, IronPlanet had sales of more than $568 million in 2011 and have introduced a mobile app that allows bidders to purchase from their phones. He also touts the company's detailed inspection reports and customer guarantees as factors that have improved the overall perception of auction companies.
But at least part of the less than positive perception of auctioning off dealership equipment was the result of dealers only putting the stuff they couldn't move into an auction. Much of it was simply junk. Auctioneers felt it made them look bad and didn't lend itself to strong relationships between the bidding services and dealers.
Jerrod Westfahl, president and CEO of Purple Wave, says there are some historic reasons why some dealers look at auction services as a four-letter word. "For many of them, using an auction was viewed as a failure of the dealership. I believe that's changing today because of changes in end-markets and the heavier capital requirements for dealerships. The most progressive dealers are starting to view auctions as a way to proactively manage used equipment inventory and not to rely on them as a last resort."
A Dealer Marketing Option
"I believe the public is a lot more open-minded when it comes to dealership equipment at the auction today," says Wallan. "In the past, there was a stigma that whatever the dealers didn't want to sell or couldn't sell, they passed on to the auction companies. Much of the merchandise was less desirable and left a bad taste in the general public's mouth."
This has clearly changed, according to Wallan. "Because more dealers now look at us as a marketing or remarketing option, we're getting very good, high quality items from dealerships. They're looking at us as one of their sales tools. Our mindset when it comes to dealership equipment has changed dramatically over the last 5 years.
"Not only is their merchandise really good, but you'll find some real gems because dealers have good reason to move it. It's not junk anymore. And our network provides exposure to regions many dealers may not likely penetrate."
One of those reasons, says Blalock, is the equipment may be of another color than that of the dealer's major supplier. "Often, their number one goal is to get that equipment out of their trade area. If that 'off-brand' tractor, for example, stayed in the region, the farmer is going to buy parts and service from the dealer handling that equipment. Because the dealer who took the trade can't supply parts and service, he'd prefer not to sell it from his lot and he sends it directly to auction."
Another reason is because more dealers are setting limits for how long a trade-in sits on their lot. The auction companies say they're seeing more discipline from the dealerships in this regard. If they haven't developed other channels to move used machinery in a specified time frame, they look to auction services as a viable option.
Ritchie Bros., the largest equipment auction company with $3.7 billion of equipment sold at 339 unreserved auctions worldwide in 2011, has seen the dealers' side of its business expand rapidly in the past 10 years, according to Wallan.
"Dealership used equipment has gone from being a very small portion of our business to now up to 50% of our business in Canada. This spring alone we've already sold in excess of $40 million in our on-the-farm agricultural auctions in Canada. We've also sold in excess of $25 million dollars in dealership business in Canada this year."
Wallan says the biggest portion of Ritchie Bros.' business model in regard to ag equipment has been and still involves retiring farmers. The company does about 100 on-farm events for farmers at their location. "This used to be 75-80% of our business model for ag equipment. Now it's down to about 50% as dealership business in our yards is getting larger"
He adds that last year, Ritchie Bros. sold more than 775 combines in North America and close to 250 so far in 2012.
Building Discipline
Westfahl says he's also seeing ag equipment dealers developing more discipline on both the acquisition and disposition sides of an equipment deal.  On the acquisition cost side, or setting trade values, dealers are becoming more disciplined in putting deals together to take used inventory in at a certain cost.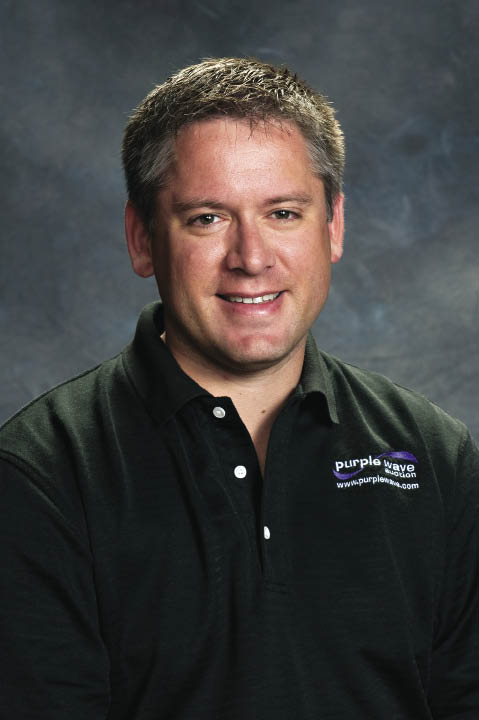 "
Used equipment volume is by far and away a biggest bottleneck to selling new machinery ..."
— Jerrod Westfahl, Purple Wave
"The progressive dealers we work with are setting up a process and committing to follow that process no matter what. Those dealer groups recognize that it's not about short-term profitability on used so much as it is about smoothing out the highs and the lows. It's about spreading inventory risk on used and balancing cash flow vs. used margins targets.
"They're also becoming very intentional about looking for ways to effectively reach beyond their trade areas to market used equipment. That's the key," says Westfahl, "because they just don't have the buyers inside their AOR (area of responsibility) to push through the volume that needs to be pushed through. And used equipment volume movement is by far and away the biggest bottleneck to selling new. It's not simply finding people to buy new. It's how much used can the dealership take in, absorb and move out of their used inventory."
Westfahl says he's seeing some dealer groups creating dedicated trade-in valuation specialists, where that's all that person does. But more importantly, even if decisions on trade values are left up to the store manager, these dealers are creating robust, disciplined processes around their used equipment.
Currently, he says, a relatively small portion of Purple Wave's total sales involve dealers. He says there are still plenty of, what he calls, "Double H" dealers, which he explains are those whose inventory management is based on "hold and hope."
Westfahl describes Purple Wave as a traditional auction services company. While its history goes back to 2000, when they started as a local consignment auction firm selling general merchandise with a facility and live auctions, it wasn't until 2009 that they began focusing solely on servicing ag and construction equipment sellers. That's when they went exclusively to Internet-only auctions as opposed to live sales.
The first time he sits down with a dealer-principal, the conversation is all about what the principal is trying to achieve. "Most often, what they really are looking to do is either create some process that doesn't exist or create some executional discipline around a pre-existing process. They want to talk about is how we, as a collaborator, can help them affect that change."
He says there are ways of doing that and it's Purple Wave's goal to work with dealers on the front side so they're moving equipment continually rather than waiting until it becomes a massive undertaking.
"We working to be involved on the front side so that we sell a few pieces of their used inventory on a regular basis, say every month or every two weeks rather than let things build up to a point where they need a $7 or a $10 million dollar inventory auction at the end of the year."
Expanding the Marketplace
Whether it's moving a piece of farm equipment out of  a dealer's trade area or finding international markets for good used machinery, auction services firms have expanded the marketplace for used ag equipment.
Ritchie Bros., which has been auctioning equipment since 1963 and grown to over 110 locations in more than 25 countries, including 44 auction sites worldwide, is considered the pioneer in opening doors to new used equipment markets. But it's been Internet marketing that is locating buyers and speeding up the entire used equipment cycle.
"On any given day, we're getting market value on the pieces that we sell and we're opening that door to a global marketplace, but not all customers are comfortable with transporting and hauling equipment," says Wallan. "I would estimate that 80-90% of the equipment we sell for customers is going to stay within the four or five states in the U.S. or four or five provinces in Canada. But when you get specific pieces that can be transported easily, it goes to some faraway places because they're looking to fill specific needs."
"As a global online marketplace for construction and ag equipment, we're able to sell equipment faster than traditional auctions, so dealers can manage their inventory more effectively," says IronPlanet's Blalock.
"At IronPlanet, we auction equipment online from sellers around the world.  In North America, we host weekly sales every Thursday, attracting 15,000 potential bidders each auction, with 56% of the auction items in the US receiving international bids. About 30% the items located in the U.S. will sell to an international buyer," says Blalock.
"We regularly have buyers in our in our ag equipment auctions from 33 or more states, several Canadian provinces and overseas," say Purple Wave's Westfahl.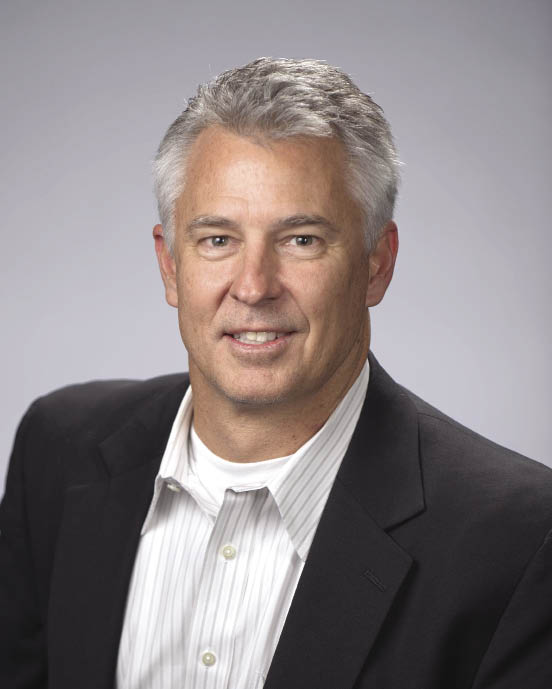 "Today, dealers look at us as an extension of their sales force ..."
— Paul Blalock, IronPlanet
He says they've seen more overseas' growth on the construction side, but he's also seeing strong signals of it picking up on the ag side "as farmers and others become more and more comfortable conducting large ticket purchases over the Internet."
While both IronPlanet and Purple Wave consider themselves to be strictly online marketers, Ritchie Bros. plans to continue its traditional business as on-location auctioneers and expanding its online services. Earlier this year, Ritchie Bros. further strengthened its position in the equipment industry with its acquisition of AssetNation, what the company calls a "leading online marketplace and solutions provider for surplus and salvage assets."
Changing Attitudes
Blalock says he's seen a big shift in the past 2-3 years in dealers recognizing that auction companies are a viable channel for moving their used machinery.
"It's been a welcome shift in our marketplace and we're seeing dealers becoming savvier. Where they used to hold onto the inventory, now the savvy dealers are putting a timeline on these machines and if they're not sold in that timeframe, they're not hesitant to utilize the auction channel to move it."
According to Westfahl, there's no doubt that dealers are turning to auction service companies to utilize their expertise to not only simply move equipment, but to improve the overall quality of the sale.
"There's a well-known auction phenomenon that the same piece of equipment sold in a construction contractor or farmer retirement auction will do better than if it's sold at a dealer inventory auction. So, one of the things that we look to do is help dealers capture some of whatever that premium or psychological effect is for themselves in a dealer inventory auction," says Westfahl.
He says it gets down to promoting the dealership brand more so than the brand of the equipment. "We look at what we do and the way we do it as a way to allow dealerships to reignite latent customer relationships and to find new customer relationships for that dealership. Not just with respect to the purchase of an asset in one of our auctions, but with respect to development of a parts and service relationship and an ongoing relationship for future equipment purchases that happen outside of our auctions.
"We want dealers to build their core business in some way and through our auction advertising and other marketing efforts drive the interest directly back to the dealer's location and the sales force. We want to give the dealer more opportunities to capture that relationship and pull it together," says Westfahl.
According to Wallan, it comes down to dealerships and auction companies learning to feed off each other for their mutual good.
He says the best example of why dealers and companies like Ritchie Bros. need to work more closely is the exploding technology of precision farming.
"This technology is changing so fast, we need to work together with our dealership networks. We gain information from them, they gain information from us and we love that open line of communication."