When the brain trust of Cervus Equipment Corp. decided to take its John Deere dealership group public in 2000, the idea, of course, was to fund the company's future expansion. But for partners Peter Lacey and Graham Drake, the concept of going public and the company's future growth were underpinned by two other significant factors they believed would reshape the farm equipment industry at the retail level.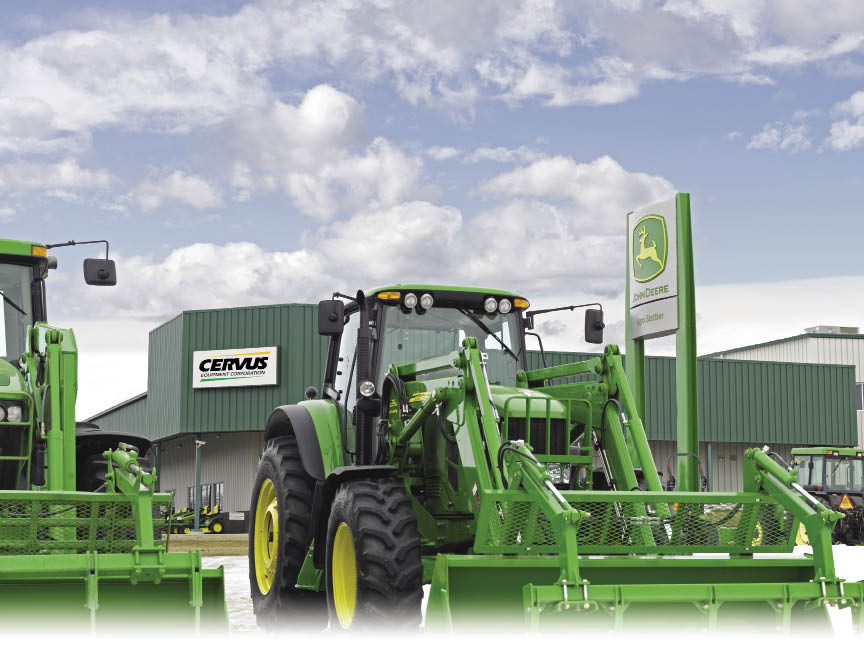 Cervus Equipment Corp.
Calgary, Alberta

Year Founded: 1999
Major Lines: John Deere, Bobcat, JCB

Shortlines: Brandt, Brent, Highline, Degelman

Locations: 15 John Deere; 5 Bobcat & JCB; 10 material handling all in Western Canada; 5 John Deere loca- tions in New Zealand; 5 Peterbilt truck locations in Saskatchewan (acquisition scheduled to close in 1Q 2012)
Employees: 670 (approx. 22 per loca- tion; breakdown: sales 20%, service 50%, parts 20%; administrative and other 10%)
2011 Revenues: $550 million (est.)
At the same time, the partners had a longer-term goal of creating a dealer network model that could sustain itself for decades to come.
The first factor they foresaw as they planned the future expansion of Cervus Equipment was a need for effective succession planning, or more correctly, succession development, in the equipment retail end of the business. The second was the emerging movement toward dealership consolidation.
It was becoming apparent that the number of farm equipment dealers who would be retiring or getting out of the business would be increasing, but few had good options for selling, particularly as their OEMs had a say in who would acquire the dealership. And those without family members coming up in the business had even fewer choices. In many ways, industry succession planning was haphazard at best and many dealers avoided it if at all possible. All the while, the stage was being set for dealer amalgamation. There wouldn't necessarily be fewer dealerships, but ultimately there would be fewer dealer-principals.
SIDEBAR:
The Evolution and Diversity of Cervus Equipment Corp.
Going public and Cervus' developing business model also served other longer-term objectives aimed at creating a sustainable business model for their dealer network. The first was to take the trauma out of ownership changes. The second was to give Cervus employees the opportunity acquire a stake in the company so they would "think and act like owners." Today, the company's officers and senior managers own 36% of the outstanding shares of Cervus Equipment Corp. (CVL-TSX); 65% of its employees are shareholders; and only 20-25% of shares are institutionally held.
---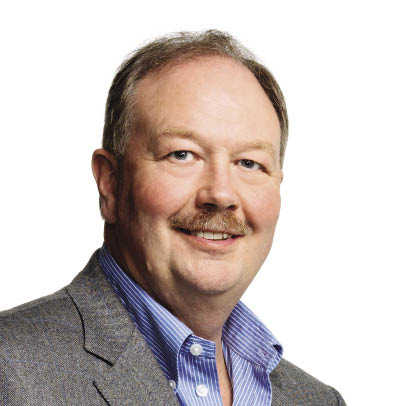 "We anticipated succession planning was going to be a challenge for owners..."
- Peter Lacey,
Executive Chairman
With 30 agricultural, commercial and industrial dealership locations in Western Canada, a 60% equity interest in Agriturf Ltd., a New Zealand-based dealer group, and the recent acquisition of five Peterbilt truck locations in Saskatchewan, Cervus, has set its sights on becoming a $1 billion company by 2018. Total revenues in 2011 came in at over $550 million.
Changing Times for Dealers
"We're in a unique time period where there are some really big challenges for ownership succession," says Lacey. "In a lot of cases, these businesses have grown beyond the standard dealership business model. In the past, one or two guys would buy a dealership, and there might be a new owner every 20 or 25 years. This has changed."
Next month, Lacey, who was a founder of the company, will step up from president and CEO of Cervus and take on his new role as executive chairman. Graham Drake, who also helped found Cervus, is assuming the role of president and CEO.
Lacey says that one of the big reasons for starting Cervus is he and his partners saw the coming changes that would dramatically alter the farm equipment distribution business.
"We anticipated that this was going to be a challenge for owners," he says. "Who do you sell to when you've got a multi-million dollar organization and you're looking for younger guys to be equity partners and operate a dealership for 20 years or so. Usually, young guys don't have $15 or $20 million to buy a dealership, and if they did, they probably wouldn't want to run a farm equipment dealership."
Birth of Cervus Equipment
Lacey began seeing the signs of an industry in transition not long after he and his brother in law, John Donald, acquired their first John Deere dealership in 1982. Prior to that, Lacey owned a house building company.
SIDEBAR:
How Cervus Got Its Name
"John was a salesman at a Deere dealership in Red Deer, Alberta, and had heard that the owners wanted to sell," says Lacey. "That was in the midst of a period of high interest rates and I knew the housing market was going to take a tumble, so buying the dealership looked like a good career opportunity."
After operating that dealership for a number of years, Lacey began helping facilitate sales of neighboring dealerships where the owners were looking to retire. The idea was for Lacey's group to own 50% of the dealership and a dealer-partner would own the other half and run the day-to-day operations. That was the model Lacey was developing when he met Drake.
Drake, who had previously worked for John Deere, was looking to acquire a dealership, but was short of the capital he needed. "Deere suggested that Drake find another dealer-partner to go in on the deal and we ended up with a 25% stake," says Lacey.
In another case, the group tried for 3 months to find the right individual to come up with half the capital to buy into a dealership they wanted to acquire. They were looking for a younger person who had the $400,000 to invest and who was willing and capable of running a dealership in a small town. "The need for the upfront money filters out a lot of people. Our deal was conditional on finding a dealer-partner who met our criteria. With Deere's help, we finally located someone, but this situation made us think there had to be a better way of getting the right person involved," says Lacey.
Over time, Lacey and Drake were able to attract other experienced ag machinery types, like Cal Johnson, who were able to invest in Cervus and become part of the ownership team.
After working for Deere in various positions in field and division management for 11 years, in 2000 Johnson had the opportunity to join Lacey and Drake in acquiring the first dealership Cervus added as a publicly held corporation. "Peter needed someone to run the new store in Calgary," Johnson explains. "I was a territory manager when he was a dealer so we had a relationship. We talked about me investing in the company and I decided that the opportunity was a good one, and I took the plunge," Johnson explains.
Today, Johnson is general manager of the Agro Group, which is a 10 store dealership group within Cervus Equipment.
Initially, as Cervus acquired stores, Lacey, Drake and Johnson continued to run each as independent operations, focusing on their own customers and employees. But in 2005, with five stores in the group, they got together and decided to move the dealerships into a multi-store environment.
"That's when we began managing the five stores at two levels," says Drake. "One was support to take care of administrative tasks and back office activities, which allowed the store managers to continue focusing on the customers and employees."
While taking advantage of the synergies and economies of scale that were emerging, the development of the Cervus dealership model continued to stress that managers should be owners.
"Our thinking was that if a person had a large part of their net worth invested in the company, they would think and act like an owner and that's what we were trying to achieve," says Lacey. "We wanted to create a vehicle that allows everyone to be a shareholder because there will always be other dealerships to acquire."
The Plus-Side of Going Public
With that, the partners presented their business plan to John Deere. The proposal emphasized shared ownership with key employees, succession planning/development and goals for raising capital to fund acquisitions. "Deere was actually pretty accepting of the idea, so we went public in 2000," explains Lacey.
Besides enhancing their capability to fund acquisitions, the resources available by going public would result in economies of scale and cost advantages organizations accrue as they expand.
For example, Cervus established a Shared Resources office in Calgary where functions related to purchasing, human resources, training and other back-office operations are centralized to ease the burden and reduce administrative tasks for the individual stores.
But the advantages of being a public company go beyond reducing costs, says Drake. It also allows for the hiring and development of management and technical specialists. "We now have specialists in a variety of areas. This is one of the reasons why all of the OEMs are looking for larger dealers. You need specialists who can handle larger trade areas," Drake explains.
"Today is a very different world than it was 10 years ago when Cal and I ran our stores without any additional support. You can actually trace the beginning of the trend for hiring specialists to 1997 when Deere introduced its specialized high clearance sprayer.
"We knew as individual stores we couldn't afford the resources to support and service sprayer clients. So we formed a separate company to sell John Deere sprayers utilizing specialists. That was probably the first step toward the level of specialization we're seeing today," says Drake.
---

"Good succession planning is good leadership development."
- Graham Drake,
President & CEO
"The multi-store environment is the only way to have enough scale to support the new technologies where you need a tenth of a person to support each store. We've created support teams for the entire dealership network. In our case, we have specialists for our 10 store Agro Equipment group as well as for our 5 store Farm & Garden Centre group. They're the experts who provide the technical support for the new technologies and let the store personnel focus on their customers and employees," Drake says. "This and centralizing the administrative function are the biggest differences today vs. when I had my own store."
Lacey adds, "It's not just the technology. The programs from the manufacturer are much more complex now. The inventory management requirements, for example, are multifaceted. Our customer base, too, is more segmented and each segment has its own needs. There's no such thing as a typical farmer anymore, so we've adjusted our business style to suit individual customers or customer segments."
Drake adds, "We've enjoyed the success of being an owner in this business and we want to share that with the other employees. So the upside is any employee can own shares in the business and work in the place of business that they own."
Lacey adds, "Another upside is the fact that capital for growing the business is shared with many others who want to invest in a John Deere business and the other equipment businesses where we've expanded. That's probably the biggest one advantage."
Separating Ownership & Management
Cervus executives note that another benefit to being a publicly traded company comes when ownership transition takes place.
Lacey says in his early experiences in the farm equipment business, ownership change was traumatic for employees as well as for the new dealer, and often crossed over to the customer.
"Before we started Cervus, the transition from one dealer-principal to another was difficult at best. Nearly everything had to be relearned. More often than not, the new ownership made the same mistakes as every new owner before him. They learned the hard lessons and either they survived or they didn't.
"With our model, ownership and management are two separate functions. While we encourage management to be owners, we can implement management changes without requiring an ownership change, which is much more difficult than making a management change," Lacey explains.
"In our case, if a dealer isn't performing, we can make the change and it doesn't impact ownership. Not everybody's worked out for us and we've had to make internal changes. We do it without having to turn the world upside down or disrupting the business. I don't know if the manufacturers have figured that out yet, but it really is a key advantage."
Admittedly, any good size private company could do this as well. But when a privately held firm wants to get rid of someone who has some level of ownership, it usually turns into a battle about the value of their shares and hard feelings often result.
"The benefit of a public company is someone is pricing those shares every day, so there's no argument as to what they're worth," says Lacey. "If somebody leaves our organization, they can keep their shares or sell them, and everyone knows their value. This really separates professional management from ownership. This is a benefit you don't get with a private company. There's always some difficulty in transferring ownership in a private company. Being public helps smooth it out without disrupting the business."
Succession Planning=Leadership Development
Both Lacey and Drake emphasize that a vital element in their plan is to be aligned with their supplier's objectives and succession planning gets a lot of attention from John Deere.
"Succession planning is always on the manufacturer's mind," says Drake. "When I worked for Deere, whether a dealer was 50, 60 or 70 years old, I was continually asking, 'what's your succession plan?' At Cervus, we live with that task every day because we look at it as leadership and people development rather than strictly as succession planning. For us, it's a continuum rather than an event. We've had dealer-principals retire and someone is set to move up into that position."
---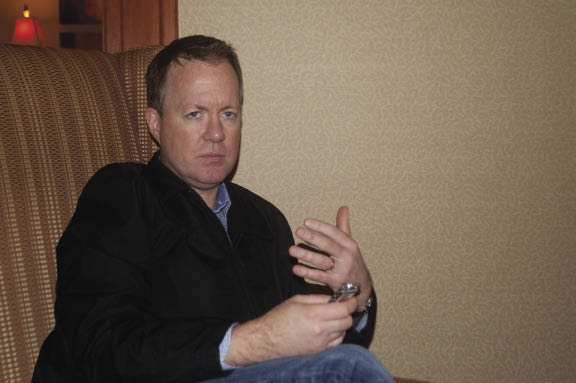 "Going forward, our people will define us..."
- Cal Johnson
vice president of agriculture
This also creates opportunities for talented and motived employees.
"Some of the guys running our stores today never thought they would be in a position to be a John Deere dealer, but they are today. That's a real win for us and for them. They had the skills but not the money required to run a multi-million dollar business. We give them the opportunity to run that business and to support it financially. At the store level, this might be the biggest upside to being a public company. It separates people capital and financial capital, and then merges the two together. Even when we grow the business it's not like they have to come up with more money because the organization funds that," Drake says.
Effective succession planning really comes back to leadership development and this, Lacey believes, is where a lot of very good dealers slip up. "One of the challenges for founders is giving up their baby, so they don't look at developing someone to replace them. You end up with guys kicking and screaming when the manufacturer forces the issue. We've got a lot of dealers in their late 60s and love the business and are passionate about it, and there's nothing wrong with that. But they need to align their objectives with that of their OEM, too."
Drake adds the farm equipment business has become decidedly more complex than it was when he operated his own store. "As our businesses grow and change, we must find and develop more talented people. In our view, the best place to look is inside our company to people who know the business. So we're looking from Pete's level to Cal's and right down to our service technicians for how we can help build their careers and become future leaders. Good succession planning is good leadership development."
He says most ambitious young people entering the job market are looking for a career path. Showing them the possibilities is a key to retaining them.
And while smaller privately held dealers may try to differentiate between the needs for succession planning of a bigger dealer group like Cervus Equipment and their own businesses, both Lacey and Drake say there really is no difference when it comes to succession planning or leadership development regardless of dealership size.
"Because we're public, we may be held to a higher standard from an accountability standpoint. And we're probably addressing it more quickly and possibly in a more structured way than smaller businesses, but the need to focus on it is just as important to smaller, privately held firms," says Lacey.
This may be the most important piece to the puzzle in creating a sustainable dealership because when succession planning is combined with leadership development, it helps focus the company in a direction that can help ensure the company continues operating regardless of who's running it.
The thing about succession planning is any dealership can do it, says Drake. The trick is the dealer-principal must allow their key people into the process. They need to know what the plan is. The operating systems must be in place, and more importantly, the company values must remain intact. The goal, he says, is to create a "neutral effect" when a transition takes place.
'Thinking Like an Owner'
While there are many facets to the Cervus Equipment business model, the precept that reinforces its sustainability is the belief that if managers and employees have a stake in the company "they will think and act like owners."
Through a matching component tied to the company's bonus programs, Cervus encourages its employees to buy into the company. Emphasizing it's not an ESOP (Employee Stock Ownership Plan), Lacey explains,
"Buying shares is not a requirement, but we encourage it. With our bonus programs, the employee can elect to take the cash, or they can leave it in the company and Cervus matches it at some level and it becomes vested over time. It's a way we retain management because an earned bonus grows larger the longer the employee stays with Cervus, but also, when it's converted into shares. Pretty much all of our managers and about 65% of our eligible employees are shareholders," Lacey says.
The company also matches employee contributions up to about $5,000 based on levels within the company, how the company performs overall and how the dealership group that the employee or manager works for performs. It ranges from a low of about a 15% match up to about 150% match. Most end up between 90-120% of the employee's contribution on a quarterly basis.
Employees need to sign up for a monthly payroll deduction, which is managed by a trustee. Through it, they actually purchase Cervus stock on the market through a broker. "This is easier than issuing shares and bringing in the matching component. It goes into the employee's individual account."
The Biggest Challenge
Asked to identify what keeps them up at night, to a person, the Cervus executives answer, "people." They say their single biggest task is to ensure the dealership group has the talent required to sustain the company well beyond the time when they're gone.
"At one time, I would have said that dealing with certain assets was the biggest headache. Used equipment will always challenge our business skills, but that's not what keeps us up at night," says Drake. "It's how do we grow good people? How do we find more people and have them engaged in the business? Once we have them on board, we can work with them, but we need to find them."
Besides recruiting from high schools and technical schools, Johnson says Cervus is looking at recruiting from outside of their immediate area as well, both domestically and internationally. In addition, Cervus has implemented in-depth training programs at all levels throughout the company.
"We put enormous emphasis on growing our leaders from within," says Lacey. "This starts by recognizing people need and want to grow. I would say we're probably one of the best in class as far as recognizing we need to create opportunities for people within our organization to take on more responsibility, and to gain experience."
The dealer group is making that happen with the development of its own Cervus Leadership Univ. that utilizes a wide range of resources through internal training combined with programs from John Deere, Currie Management and others.
The ultimate aim through its leadership development is to make sure Cervus employees have the ability to make good decisions and customers are confident they're dealing with someone who can make good decisions.
"What's going to define us going forward is whether or not we've got good people delivering service to customers," says Johnson.
"We're known for keeping decision making as close to the customer as possible. This is one thing that hasn't changed in the last 5 or 10 years. Our customers want to know they're dealing with someone who has the authority to make the decision. This was one of the big fears we had as we consolidated our operations.
"We made sure that our customers knew it was the person they were dealing with who could answer their questions, and decisions would not have to come from the central office," Johnson adds. "One of the things Peter was very intentional about was creating a culture in which the employees are empowered, they know the parameters under which they can make decisions and have the power to make the right decision for the customer. This has been a big part of our success, and it's one of the key values that will always be part of the Cervus culture."
Listen to Customers, OEMs
If there's one thought the Cervus execs would leave for their fellow dealers it is, today more than ever, it's the customer who's dictating how dealerships deliver service to them. They also believe being aligned with their OEM is vital if they hope to stay on their growth path.
"So really, it's the customer that's dictating the changes," says Drake. "Why are we a larger, multi-store and multi-faceted operation? It's because the customer is larger, multi-faceted and needs a dealer who can support him. We believe that's where it's going and we don't see that changing."
"The ability to serve our customers is totally dependent upon having well equipped, well trained people. Add to this how much more complex our business has become, our ability to train, grow and have people that can deliver solutions directly to customers, that must be what we focus on relentlessly during the next 5 years."
Drake adds it's a matter of listening to both Cervus customers and manufacturers, and adapting to their vision and needs. "We structured our dealerships the way John Deere wanted us to in 2000. In the summer of 2004, they said, 'The world has changed. You need to consolidate your stores so you can have scale and synergies needed to serve a new type of customer.' So, we said if they're telling us to do this, we can't fight it. We have to understand it and adapt.
"We believe by listening to our key suppliers, knowing and respecting their position and hearing what our customers need, we'll stay on top. These are the things that are guiding Cervus into the future."
A Sustainable Model
Lacey believes the single most important factor that will make the Cervus business model successful over the long term is ownership breeds enthusiasm and dedication toward organizational goals.
"We believed this before we went public and even more so after," Lacey explains. "We recognized a sense of ownership is important and we've tried to maintain that, but we also saw as we grew, we had to spread ownership around. You can't be a sole owner anymore in this business. We're proud to see that it's working. We believe we've got a pretty good sustainable model here."