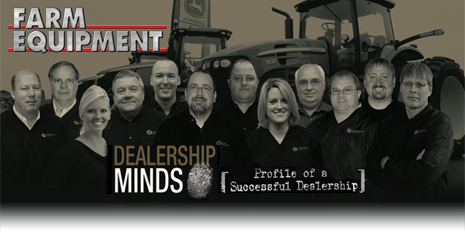 From the outside looking in, the farm equipment dealership's business doesn't look very complex, says Precision Equipment CFO and Vice President of Finance and Administration Dave Dahms. "You sell a tractor, you buy one, you do some service work, you sell some parts. At the end of the day, how complicated is that?
"The fact of the matter is, it's one of the most complicated business models I've seen. To be able to turn as much revenue as we do on the margins we make and be able to generate a net profit year-in and year-out, even though not as substantial as where I was previously, is impressive."
On top of focusing on expense control, making sure the company is only doing deals that are right for both the dealership and customer add additional complexities to the business, says Dahms.