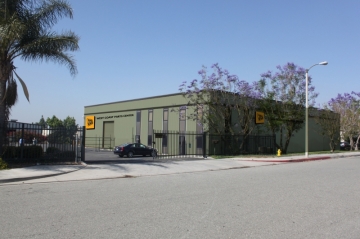 JCB today announced the opening of a new WestCoast Parts Distribution Center in Fontana, Calif., bringing its total number of distribution centers in North America to three.

The new facility is part of JCB's ongoing commitment to enhance customer support in North America. The distribution center will primarily serve customers in the Mountain and Pacific Time Zones, helping to reduce freight costs and shorten delivery times. JCB's other North American parts distribution centers are located in Burlington, Ontario and Savannah, Georgia.
 
"As we expand our North American Dealer Network, it's important for us to continue providing each of our customers with the parts they need as quickly as possible," says John Patterson, chairman and CEO of JCB Inc. "At JCB, we understand that time is money, and with this new distribution center, our customers will be able to benefit from less equipment downtime and enjoy greater productivity on their job sites."
 
JCB will use SAP inventory management solutions and Syncron global supply chain management software at its West Coast Distribution Center, bringing it in line with all of JCB's distribution facilities around the world.
 
While the new distribution center certainly supports JCB's customer support philosophy, it also underscores the company's strong global commitment to the environment by promoting more sustainable practices.
 
"The world is changing, and we need to realign our responsibilities accordingly," Patterson says.  "That includes placing a greater emphasis on environmental stewardship and sustainability. Our new distribution center will allow us to ship parts shorter distances, reducing fuel consumption and costs as well as the amount of pollutants created during the transportation process."
 
JCB's dedication to sustainability extends beyond its efforts to streamline parts availability. The company has developed a number of sustainable equipment innovations in recent years, including a 23% reduction in direct carbon emissions since 2007, and a 16% decrease in fuel consumption from its new and improved range of backhoe loaders and skid steer loaders.
 
"We're confident that this new distribution center will enable us to better serve our growing customer base while also making it possible for JCB and its dealers to reduce their collective carbon footprint," Patterson says.
 
About JCB:
JCB is privately owned and has 19 plants on four continents: 11 in the UK, three in India and others in the USA, China, Germany and Brazil and employs around more than 7,000 people worldwide.
 
The company manufactures more than 300 different machines including:  backhoe loaders; telescopic handlers; tracked and wheeled excavators; wheel loaders; articulated dump trucks; rough terrain fork lifts; mini excavators; skid steers loaders; JCB Vibromax compaction equipment. In addition, for agricultural markets, the company produces a range of telescopic handlers and the unique Fastrac Tractor.