Soon-to-be 6-store New Holland and Kubota dealer Empire Tractor has announced it will close its Cazenovia, N.Y., location on April 28, according to an April 24 report from Eagle News Online. 
"Closing a store is never easy," Empire Tractor President Tim Call said to Eagle Online News. "After carefully analyzing the current circumstances of the dairy economy and the prediction of a recession in the farm economy, we couldn't get the sales and profits we needed to sustain the business. We will continue to cover that area out of the Cortland location."
---
Click here for more Industry News.
For the latest news on dealer growth, including acquisitions, consolidations and new locations, visit our
Dealers on the Move feed
.
Dealers on the Move is brought to you by
Pinion.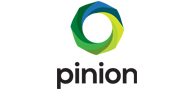 Get ready for growth! Take a deep dive into financials, project ahead, benchmark against the industry, and get tools to make sound decisions that strengthen your operations and position your dealership for long-term success.