According to a report from Sturgis Journal, Bates Tractor & Equipment in Coldwate Mich., has announced it will close after almost 43 years of service. The dealership carried New Holland and Woods Equipment Co. equipment lines. Bates Tractor & Equipment first opened in 1977 as a result of Charlie Bates, founder, purchasing Gaglio Ford Tractor.
Click here to read the full report.
For the latest news on dealer growth, including acquisitions, consolidations and new locations, visit our
Dealers on the Move feed
.
Dealers on the Move is brought to you by
Pinion.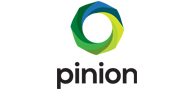 Get ready for growth! Take a deep dive into financials, project ahead, benchmark against the industry, and get tools to make sound decisions that strengthen your operations and position your dealership for long-term success.