Lousiana John Deere dealer Sunshine Equipment has acquired 10 acres of rice fields outside Jennings City, La., to build its 19th location, according to an April 14 report from the American Press.
The report stated that dirt work on the site has already begun. 
Sunshine Equipment acquired land to build its 18th location in Baton Rouge in December 2022, which it forecast would be completed in 2024.
Sunshine Equipment is on the Farm Equipment Dealer 100™ (a ranking of the top 100 North American farm equipment dealers — by number of locations, which provides information on total and ag stores, brands, geographies served, employees, history, executives and ownership/company profile information
---
Click here for more Industry News.
For the latest news on dealer growth, including acquisitions, consolidations and new locations, visit our
Dealers on the Move feed
.
Dealers on the Move is brought to you by
Pinion.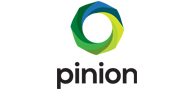 Get ready for growth! Take a deep dive into financials, project ahead, benchmark against the industry, and get tools to make sound decisions that strengthen your operations and position your dealership for long-term success.