John Deere dealer Gooseneck Implement has announced plans to build a new dealership in Dickinson, N.D. This new location will house the parts, sales and service all in one location. This new investment will allow for many improvements such as better efficiencies amongst the departments, improved parts storage and increased space for parts availability, as well as a safer work environment for the Gooseneck employees. This will be the dealership's 14th store.
"Gooseneck Implement is dedicated to the Dickinson Community's infrastructure that will lead to more steady jobs with great career opportunities in a reliable industry that is crucial to the Dickinson area."

Alecia Hess, general manager at Gooseneck Implement
The location in Dickinson provides support to farmers in 6 counties across south western North Dakota and nearly 4,481 farmers and ranchers.
For the latest news on dealer growth, including acquisitions, consolidations and new locations, visit our
Dealers on the Move feed
.
Dealers on the Move is brought to you by
Pinion.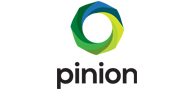 Get ready for growth! Take a deep dive into financials, project ahead, benchmark against the industry, and get tools to make sound decisions that strengthen your operations and position your dealership for long-term success.