According to an Aug. 19 report from Moosejaw Today, 9-store Case IH dealer Young's Equipment will build a new structure for its Moosejaw, Sask., location.
The new building is estimated to come in at 60,000-62,000 square feet and will be the dealer's second-largest structure.
Sean Young, assistant general manager, told Moosejaw Today that a bigger building will allow Young's Equipment to service bigger machinery and allow the company to fit more equipment inside for technicians to work on. Technicians can leave a machine inside if parts are on back order and work on something else until the parts arrive.
For the latest news on dealer growth, including acquisitions, consolidations and new locations, visit our
Dealers on the Move feed
.
Dealers on the Move is brought to you by
Pinion.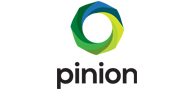 Get ready for growth! Take a deep dive into financials, project ahead, benchmark against the industry, and get tools to make sound decisions that strengthen your operations and position your dealership for long-term success.
---