In this episode of Farm Equipment's Thought Leader Series, Associate Research Editor Ben Thorpe sits down with Mike Hedge, CEO of 17-store Illinois and Indiana Case IH dealer Birkey's Farm Store (Dealership of the Year Alum).
Almost exactly a year ago, Birkey's announced it had become 100% employee-owned, and Hedge discusses how the Employee Stock Ownership Plan (ESOP) improves employee retention and gives the organization an edge in future mergers and acquisitions.
Birkey's, long known for thoughtful succession planning, of which the ESOP was a significant part, also made news last week with the announcement that longtime Birkey's executive and second-generation owner Brady Foster has been appointed the new President of Birkey's Farm Store, with Hedge remaining CEO and focusing on overall leadership of the business and strategic initiatives.
The Thought Leader video series is brought to you by Laforge.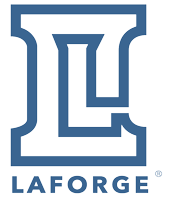 Laforge branded front 3-point hitch systems have been available since 1979. Laforge Systems was established in 1991 as the first step in a carefully planned expansion to support Laforge's growing number of dealers and customers throughout North America. The company quickly became a world leader in technology related to tractor-implement interaction, tractor ballasting and weight transfer.