In this episode of On the Record, we take a look at how the publicly traded OEMs stack up when looking at R&D spend as a percentage of ag equipment sales. Noah Newman joins us from the FIRA show in Fresno, Calif., in the Technology Corner to discuss GUSS Automation. Also in this episode: Claas talks about their dealer network and we look at the first 9-months of large ag equipment sales for 2022.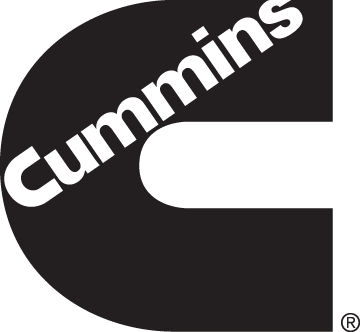 This episode of On the Record is brought to you by Cummins Inc. — Cummins Inc., a global power leader, is a corporation of complementary business segments that design, manufacture, distribute and service a broad portfolio of power solutions. The company's products range from diesel, natural gas, electric and hybrid powertrains and powertrain-related components including filtration, aftertreatment, turbochargers, fuel systems, controls systems, air handling systems, automated transmissions, electric power generation systems, batteries, electrified power systems, hydrogen generation and fuel cell products.  Learn more about Cummins by visiting cummins.com
---
TRANSCRIPT
Jump to a section or scroll for the full episode...
CNH Industrial Leads in R&D Spending
Ag Equipment Intelligence recently looked at how R&D spending at publicly traded ag equipment manufacturers compared to their ag equipment sales. The data was compiled from SEC filings.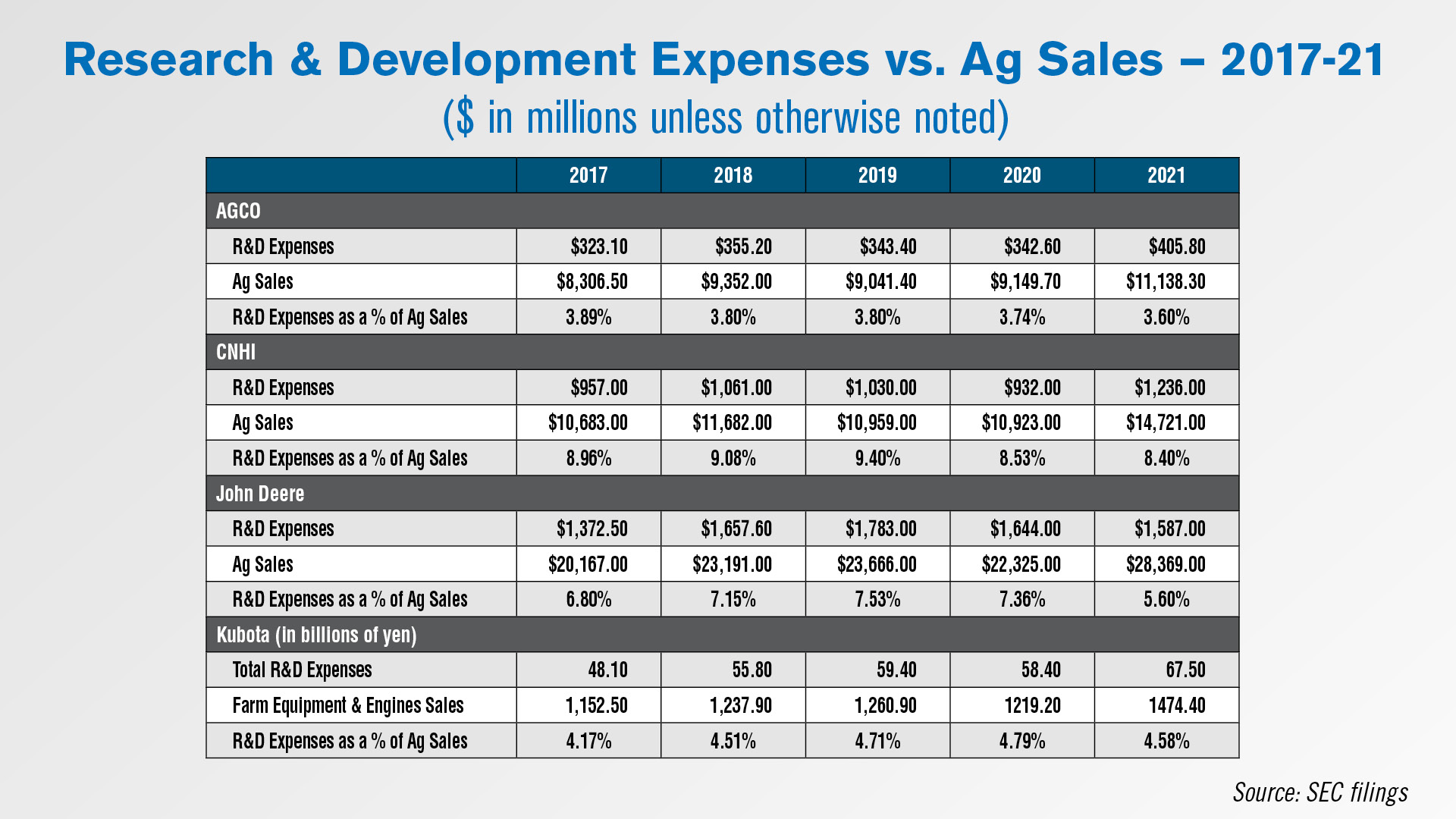 CNH Industrial comes out on top when comparing R&D spend as a percentage of ag sales at 8.4% in 2021. In fact, the OEM has had the highest R&D expenses as a percentage of ag sales for the last 5 years.
Deere had the next highest R&D percentage at 5.6% in 2021, down from 7.36% in 2020 and 7.53% in 2019.
Kubota comes in third at 4.58% as a percentage of ag sales, down from 4.79% in 2020 and 4.71% in 2019.
AGCO R&D expenses as a percentage of ag sales was the lowest of all the major lines at 3.6%.
The full list of manufacturers' R&D expenses over the last 10 years is available in Ag Equipment Intelligence's October newsletter.
Dealers on the Move
This week's Dealers on the Move include AHW and Fint Equipment.
Illinois-based John Deere dealer AHW announced it is closing its Elburn, Ill., location on Dec. 31. The store's business will be transferred to AHW's Hampshire and Somonauk, Ill.,  stores.
Georgia-based John Deere dealer Flint Equipment has sold its construction and forestry business to Florida-based Dobbs Equipment. The sale only applied to the construction business and Flint will maintain its ag and power systems divisions.
FIRA USA: Discussing the Future of GUSS Automation
We're taking the Technology Corner on the road to FIRA USA 2022, the premiere ag robotics and technology forum at the Convention Center in downtown Fresno, California.
Downstairs in the exhibit hall where 48 exhibitors showcased their new robots. When you walk in, the first thing that catches your eye is GUSS – the autonomous sprayer for orchards and vineyards.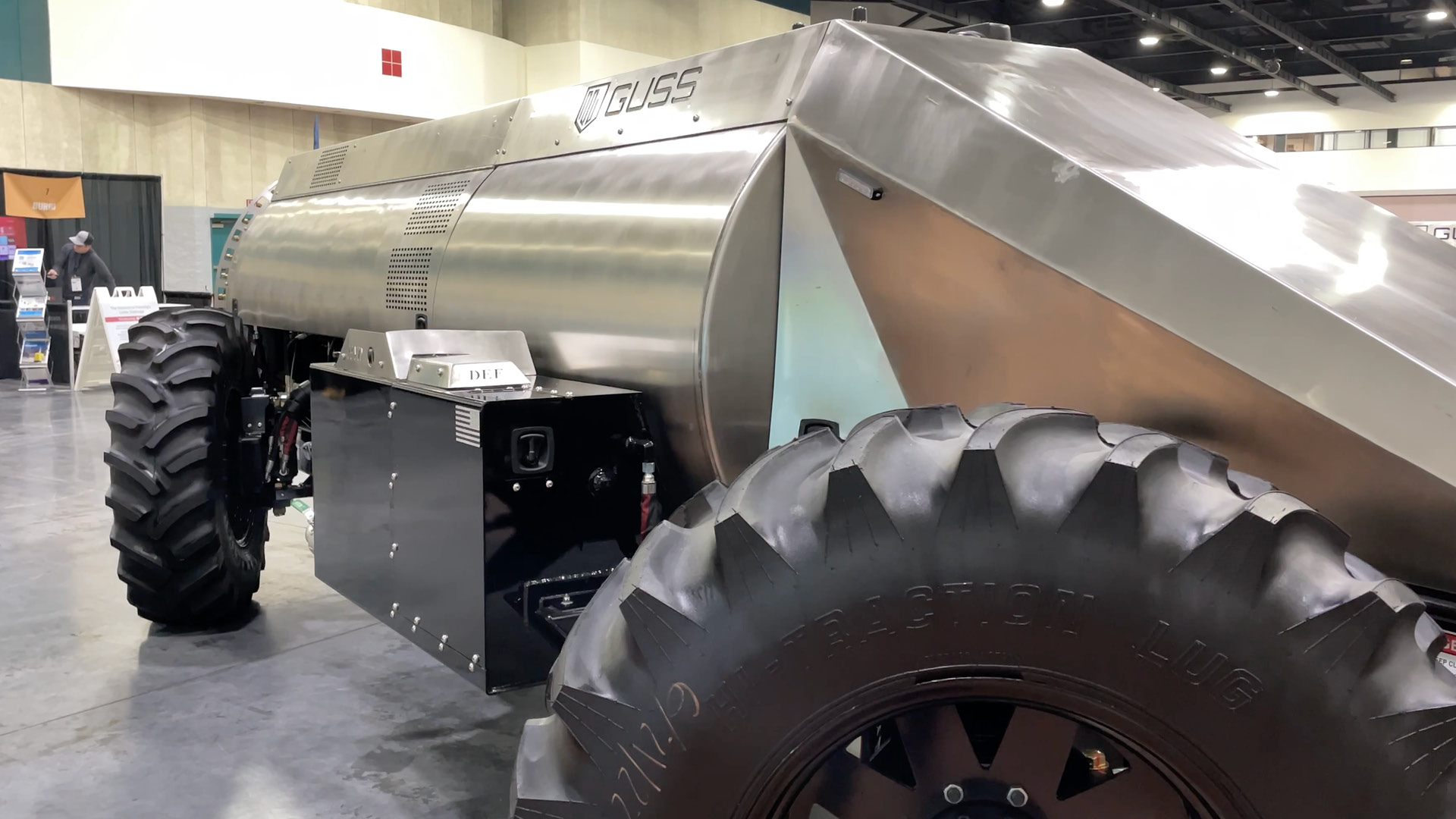 It's been on the market for a couple years now, primarily being sold at John Deere dealers. But as Grower Success Manager Ben Villines tells us, they are hoping to slowly add more dealers to the mix as they continue to expand.
"With as many units as we have out, returning customers and the success rate we've had with dealers, we're just going to keep growing. 5 years from now maybe we'll have 2,000 units out or whatever it happens to be, we'll have an orchard GUSS, we'll have a mini GUSS, our herbicide prototype is going to be here and who knows what we'll have after that.

"Definitely our focus is on the high value crops - nuts, fruits and vineyards. I don't see us branching out into row crops. So, definitely we're going to concentrate on what our bread and butter is. That's where we want to be, where we want to serve growers and that's where the need is."
We'll have more on GUSS and every other robot we saw here in the coming days on PrecisionFarmingDealer.com and the Farm Innovations YouTube channel. We spoke with several companies and got an up-close look at the new technology generating a lot of buzz in the industry.
U.S. Equipment Sales Down Through First 9 Months
Data from the Assn. of Equipment Manufacturers confirms that U.S. dealers aren't selling as much new equipment as they were last year, showing again why aftermarket revenue became more important in 2022.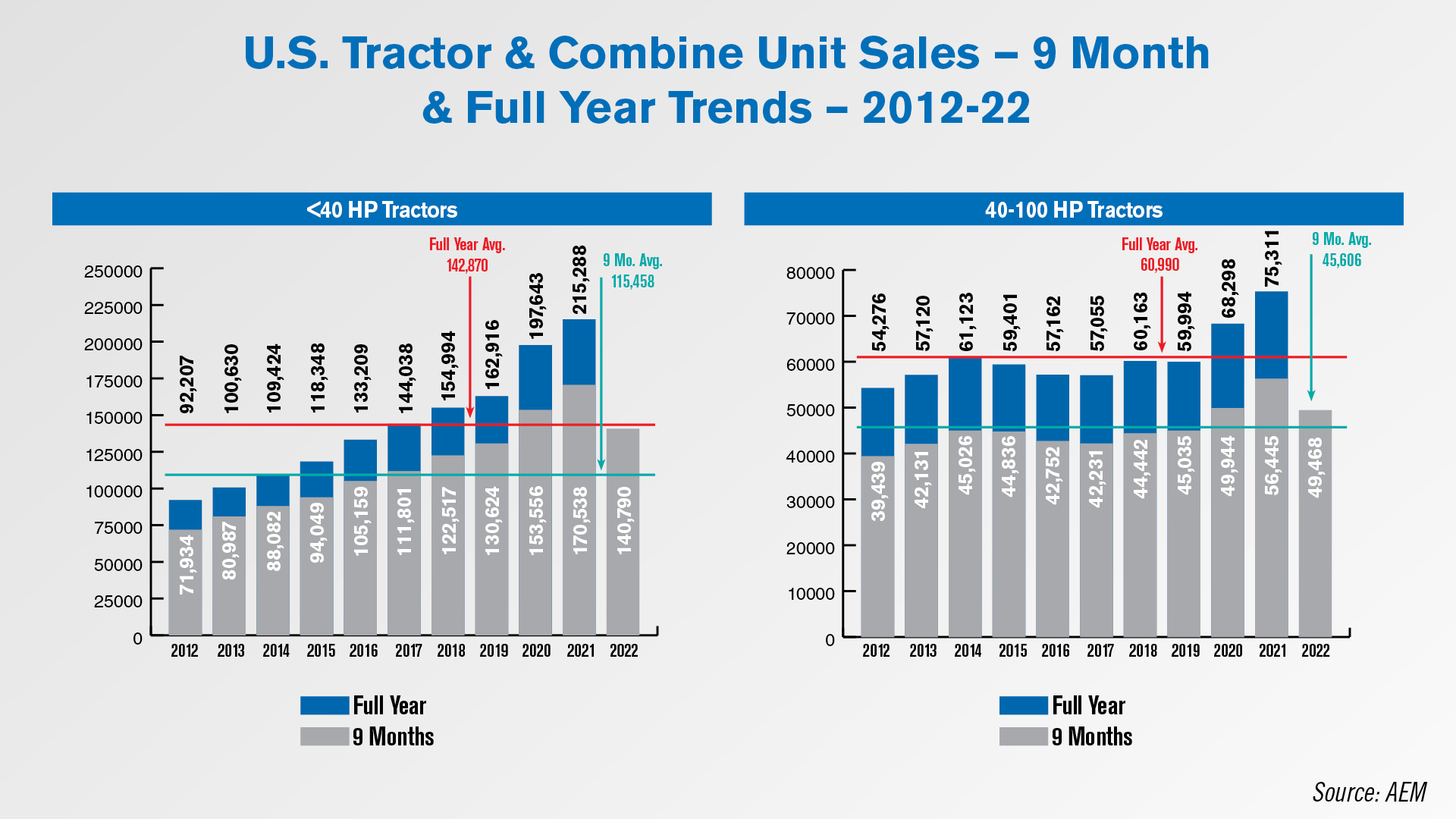 For the first 9 months of 2022, equipment sales are down year-over-year in all categories in the U.S. except for combines and 100+ horsepower tractor. The largest decrease is seen in under 40 horsepower tractors with 140,790 units sold, down 17.5% year-over-year. Tractors in the 40-100 horsepower range had the second-largest percentage decrease at 49,468 units vs. 56,445 in the same period last year , or down 12.4%. 4WD tractor sales are down 10.6% year-over-year, with 2,136 units sold vs. 2,390 in the same period last year.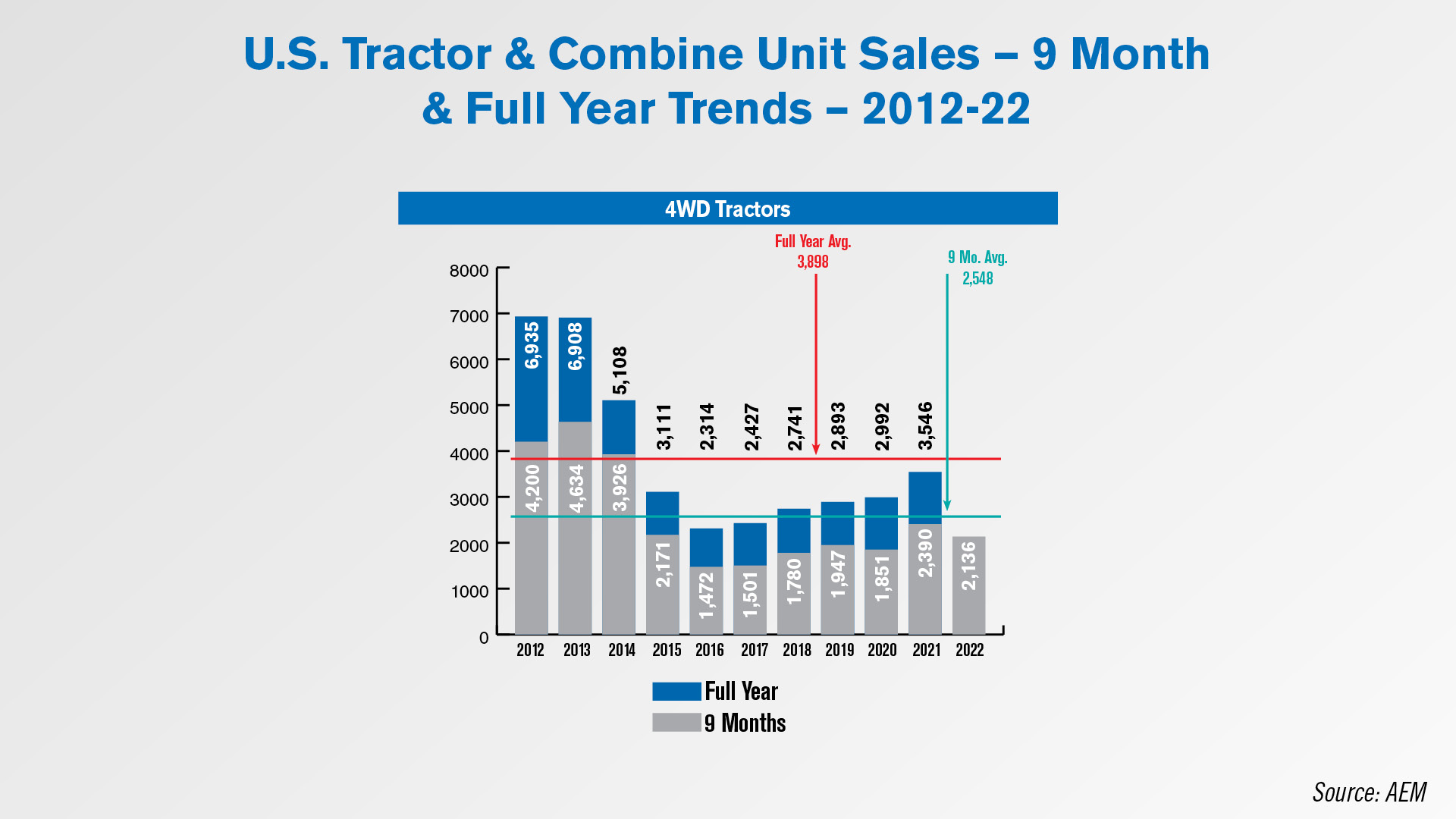 Over 100 horsepower tractor sales are up 11.6% year-over-year, with 18,146 units sold in the first 9 months of the year vs. 16,257 last year. Self-propelled combine unit sales come in at 4,555 vs. 4,406 last year, an increase of 3.4%.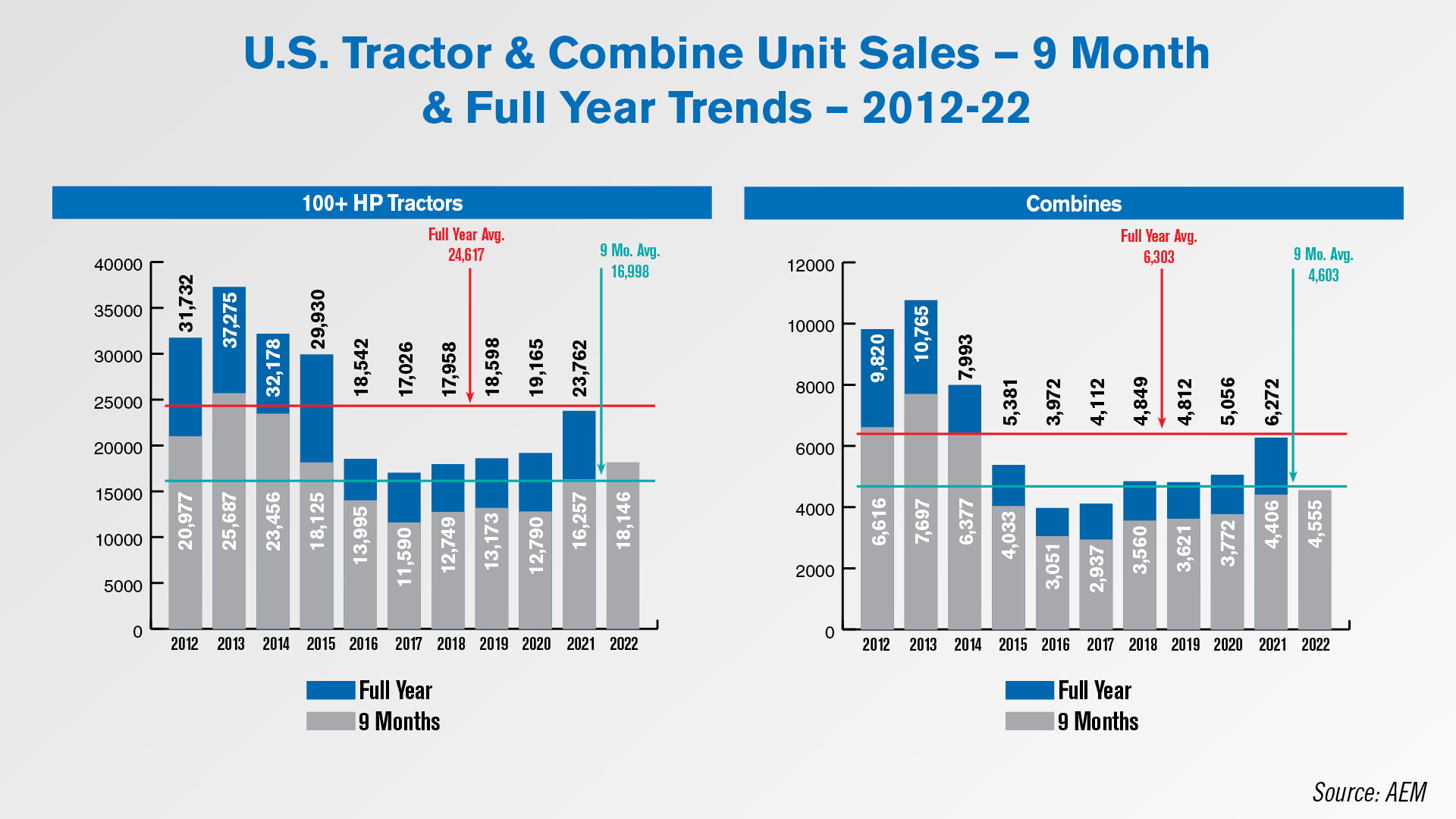 Claas Exec Talks Benefits of Manufacturer Stores
In a recent interview with Ag Equipment Intelligence, Claas' Senior Vice President of the Americas Eric Raby discussed the company's experience with owning its own dealerships. He specifically mentioned the experience Claas gains in understanding their dealers' business models and the challenges they face.
"Obviously, our preferred way to go to market is through independent dealers. We value those relationships, most of which we've had for a number of years. So, that's our preferred method. However, we have, both in Nebraska and Saskatchewan, put our own distribution network in. It was really not because we necessarily thought that was a strategic move, but it was something that we had to do when the distribution for our products went out very quickly, and we had to take care of the customers. What it does allow us to do is to really look at the business models and look at what are the things that dealers go through. And we have an inherent experience, firsthand experience with that, that's going on in the marketplace."
Raby says company-owned dealerships were more common in the 1980s but sometimes resulted in manufacturers over-shipping product that couldn't be sold through independent dealers to their own stores. He says the industry learned a lot of lessons from that.
"One of the things that we are adamant about is kind of the separation of church and state, but it's the separation of the wholesale operation from the retail operation — totally separate in our organization, different management structure. They really run as an independent autonomous business. In fact, you can ask them, but we're probably more stringent and critical of them than we would be another dealer as well, just to make sure that everything is as it should be and we're operating a good sustainable business."
DataPoints: Number of U.S. Farms Continues to Drop
This week's Data Point is brought to you by Ag Equipment Intelligence's 2023 Executive Briefing.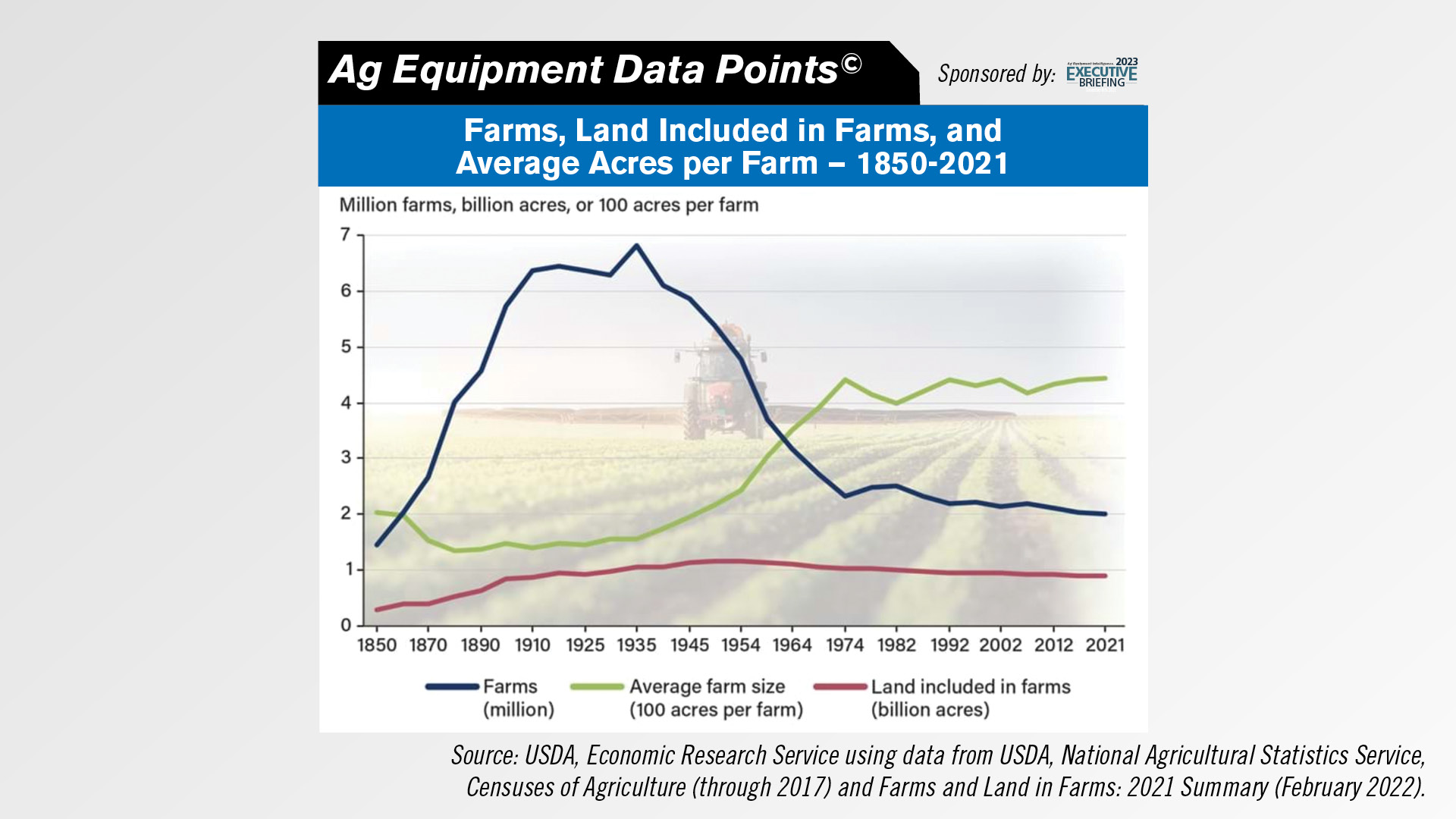 According to a summary of 2021 USDA data, ­­2021 saw the number of U.S. farms continue to drop, coming in at around 2 million. At the same time, the average farm size rose to around 450 acres per farm. The total amount of land included in farms has been slowly dropping since the early 1950s, coming in at around 0.9 billion acres last year.
The total number of farms in the U.S. peaked in the mid-1930s at almost 7 million, when the average farm size was around 150 acres.
---
On the Record is now available as a podcast! We encourage you to subscribe in iTunes, the Google Play Store, Soundcloud, Stitcher Radio and TuneIn Radio. Or if you have another app you use for listening to podcasts, let us know and we'll make an effort to get it listed there as well.
We're interested in getting your feedback. Please feel free to send along any suggestions or story ideas. You can send comments to kschmidt@lessitermedia.com.