Upon graduating from the Univ. Tennessee at Martin in 2009, Ron Parks got a job working for Danny Montgomery, who owned a Kubota dealership in Union City, Tenn. Three years later Ron reached out to his brother Don, who was working as a financial advisor, with the news that there was an opportunity to purchase the dealership.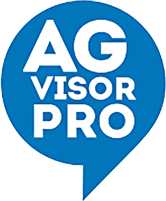 The Dealership of the Year video series is brought to you by AGvisorPRO.
AGvisorPRO is a technology application that connects agriculture to its experts. AGvisorPRO provides connectivity in the areas of crops, livestock, equipment and business management.
It quickly links your ag questions to experts with answers. This improves how you validate decisions. The app also shows you the issues farmers face and the answers that experts provide. And... It's also pretty fun, so why not give it a try?