Soon-to-be 19-store John Deere dealer Atlantic Tractor announced on May 5, 2022, it will be acquiring Smith's Implements located in Hagerstown, Md., and Mercersburg, Chambersburg and Carlisle, Penn., on or about June 6, 2022.  
As part of the agreement, Atlantic Tractor will be assuming these retail locations to support the agricultural, governmental, commercial, residential and construction customers in the area with John Deere, Stihl, Honda and other short-line equipment products.
Atlantic Tractor will also be contracted to sell John Deere compact construction, commercial turf, and lawn equipment.
Atlantic Tractor is on the Farm Equipment Dealer 100™ (a ranking of the top 100 North American farm equipment dealers — by number of locations, which provides information on total and ag stores, brands, geographies served, employees, history, executives and ownership/company profile information). 
For the latest news on dealer growth, including acquisitions, consolidations and new locations, visit our
Dealers on the Move feed
.
Dealers on the Move is brought to you by
Pinion.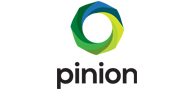 Get ready for growth! Take a deep dive into financials, project ahead, benchmark against the industry, and get tools to make sound decisions that strengthen your operations and position your dealership for long-term success.