Atlantic Tractor announced it will be acquiring the Finch Services' John Deere Ag and Turf and Compact Construction Equipment contracts at the Westminster, Md., Hunt Valley, Md. and Hanover, Penn., locations on or about June 1, 2021. 
As part of the agreement, Atlantic Tractor will be assuming these retail locations to support the agricultural, governmental, commercial, residential and construction customers in the area. The Eldersburg location will be retained by Finch Services for their Golf and Sports Turf contract with John Deere. 
"The three newly acquired locations will allow Atlantic Tractor to continue to embark on its mission of growth and expansion to ensure a successful and sustainable future for our customers, employees and stakeholders," CEO Mel Goldsmith stated. "Combining the employee bases and facilities of these two great legacy companies will make us stronger together and will allow us to provide a seamless transition for our customers as we continue to provide them with excellent products and the exceptional customer service that they have been accustomed to by both Atlantic Tractor and Finch Services." 
For the latest news on dealer growth, including acquisitions, consolidations and new locations, visit our
Dealers on the Move feed
.
Dealers on the Move is brought to you by
Pinion.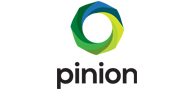 Get ready for growth! Take a deep dive into financials, project ahead, benchmark against the industry, and get tools to make sound decisions that strengthen your operations and position your dealership for long-term success.