BOTKINS, Ohio – Koenig Equipment, Inc., a John Deere dealer based in Botkins, Ohio, completed its acquisition of Smith Implements, Inc., effective October 31, 2017. With the six additional locations, Koenig Equipment now owns and operates 13 John Deere dealership facilities serving agricultural, commercial, governmental and residential customers in 42 counties across Ohio and Indiana.
"Acquiring more locations and increasing our geographic footprint is most exciting because it provides Koenig with additional resources to serve customers more effectively and efficiently while offering greater opportunities for personal and professional growth to our employees," said Koenig CEO Aaron Koenig. Employing approximately 280 people, Koenig is among the largest equipment dealers in the Midwest.
To learn more about Koenig Equipment and the products and services provided, please visit the company website at http://www.koenigequipment.com/ and follow the company on Facebook, Twitter and Instagram.
About Koenig Equipment
Founded in 1904 by John C. Koenig, now in its fourth generation as an employee-owned business, Koenig Equipment is a farm and turf equipment dealer proudly serving local agricultural communities, residential property owners, landscapers and contractors. With thirteen locations across southwestern Ohio and southeastern Indiana, Koenig specializes in high-quality brands including John Deere, Honda and Stihl.
For the latest news on dealer growth, including acquisitions, consolidations and new locations, visit our
Dealers on the Move feed
.
Dealers on the Move is brought to you by
Pinion.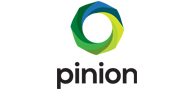 Get ready for growth! Take a deep dive into financials, project ahead, benchmark against the industry, and get tools to make sound decisions that strengthen your operations and position your dealership for long-term success.