Now 5-store Vermont Kubota dealership Champlain Valley Equipment has acquired Essex Equipment's Kubota dealership in Essex Junction, Vt. 
The Kubota dealership transferred to Champlain Valley Equipment (CVE) on Feb. 15th, 2022. At that time the dealership will be moving down the road to 157 Pearl Street in Essex Junction with plans to open doors for business on Feb. 21, 2022.
Essex Equipment Kubota employees will be joining the staff of Champlain Valley Equipment to continue delivering a premium level of customer service.
President & General Manger of CVE, Brian Carpenter, stated, "We are grateful to Gary and Jason Morse of Essex Equipment for providing us the inroads into both Chittenden County and Kubota compact construction equipment. As Vermont's largest consumer and compact construction market, Chittenden County has been on our future plans list for some time. We at CVE are extremely excited to now make this a reality offering a local store for this customer base and an expansion into Kubota compact CE for northern Vermont."
Essex Equipment has served Vermont, New Hampshire and New York as a rental equipment provider since 1973 and a Kubota dealership since 1992. CVE serves the agricultural, construction, turf and other markets with equipment solutions, parts and service.
Related Content:
For the latest news on dealer growth, including acquisitions, consolidations and new locations, visit our
Dealers on the Move feed
.
Dealers on the Move is brought to you by
Pinion.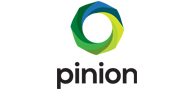 Get ready for growth! Take a deep dive into financials, project ahead, benchmark against the industry, and get tools to make sound decisions that strengthen your operations and position your dealership for long-term success.