Alta Equipment Group in Livonia, Mich., will acquire the stock of Ginop Sales Inc., a privately held equipment distributor with 3 locations in Alanson, Williamsburg and Hillman, Mich.
The Livonia-based equipment group expected to disclose transaction terms at closing.
Founded in 1959, Ginop generated approximately $65 million in revenue and an EBIT of approximately $6.5 million for the trailing-12-month period ending August 2021.
Ryan Greenawalt, CEO of Alta, said, "Ginop has been northern Michigan's trusted source for construction and agricultural equipment. Alta is honored to carry on the Ginop legacy and excited to add their talented team to the Alta family."
Alta owns and operates one of the largest integrated equipment dealership platforms in the U.S. with a network of 60 locations across Michigan, Illinois, Indiana, New England, New York, Ohio, Virginia, and Florida.
For the latest news on dealer growth, including acquisitions, consolidations and new locations, visit our
Dealers on the Move feed
.
Dealers on the Move is brought to you by
Pinion.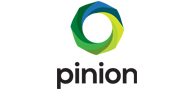 Get ready for growth! Take a deep dive into financials, project ahead, benchmark against the industry, and get tools to make sound decisions that strengthen your operations and position your dealership for long-term success.
---