For the latest news on dealer growth, including acquisitions, consolidations and new locations, visit our
Dealers on the Move feed
.
Dealers on the Move is brought to you by
Pinion.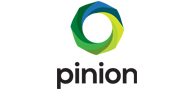 Get ready for growth! Take a deep dive into financials, project ahead, benchmark against the industry, and get tools to make sound decisions that strengthen your operations and position your dealership for long-term success.
MM Weaver, a Leola farm equipment dealer, has agreed to acquire a Waynesboro farm equipment dealer for an undisclosed price.
MM Weaver announced Monday that it will buy the assets of B Equip effective May 1 and will assume B Equip's lease of its location.
Eugene Hurst, MM Weaver general manager, said the transaction will give MM Weaver a Franklin County location, enabling the company to provide faster service to its customers there.
The acquisition also will combine two family-owned businesses that emphasize first-class products and service, said Hurst.
MM Weaver, founded in 1936 by Hurst's great-grandfather, Martin M. Weaver, is a 45-employee firm. Hurst declined to disclose its annual revenues.
Its product line includes Claas forage harvesters and hay tools, Lexion combines, Fendt and Massey Ferguson tractors, and other products.
B Equip, founded in 1977, is a 15-employee firm that also sells Massey Ferguson tractors and Claas hay tools, plus other products.
When the purchase takes effect, B Equip will operate under the MM Weaver name.